Activists' Bhima Koregaon case: media asked to leave court as Ferreira alleges police violence
Judge Vadane then asked the media and other advocates present to leave and recorded Ferrira's statement in the presence of just the public prosecutor and the defence counsels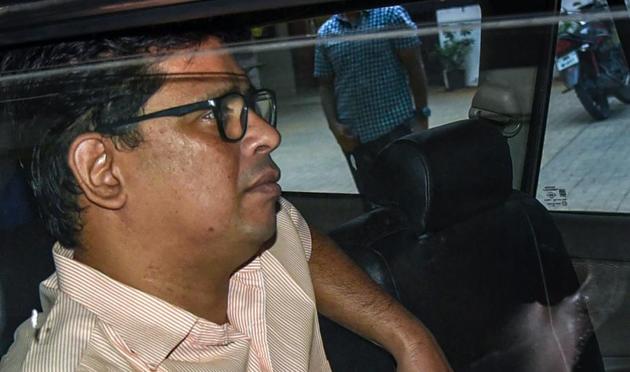 Updated on Nov 07, 2018 02:36 PM IST
Civil rights activists Sudha Bhardwaj, Arun Ferreira and Vernon Gonsalves, all accused of stoking the violence in the aftermath of the Bhima Koregaon event, were sent to judicial custody for 14 days by a Pune sessions court on Tuesday. This follows the expiry of their police custody on November 5.
Accused Arun Ferreira alleged before the court that he was beaten up during his custodial interrogation, telling special Uapa (Unlawful activities prevention act) Judge K D Vadane that on November 4, during his interrogation, he was slapped for 10 times by a police official. On November 5 he was taken to hospital.
Ferreira told the court police officials first interrogated Gonsalves, then Sudha Bharadwaj and finally him.The police official asked him to remove his spectacles and slapped him, alleged Ferriera.
Judge Vadane then asked the media and other advocates present to leave and recorded Ferrira's statement in the presence of just the public prosecutor and the defence counsels.
Ferreira's lawyer Siddhartha Patil said: "I have seen the medical report and Arun Ferreira has been beaten and his statement must be recorded in public and not privately." Public prosecutor Ujjawala Pawar countered saying Ferreira was not assaulted and that the court has ordered a medical examination, asking the police to submit the same.
Pawar said that she will file her say along with medical report. She also demanded an in- camera statement of Arun Fereira be recorded as it is a sensitive case.
Judge K D Vadane told the police to conduct a fresh medical examination of Ferreira and submit the report to him.
Earlier, the sessions court, on October 27, had remanded civil rights activists Arun Ferreira and Vernon Gonsalves to police custody till November 6. Following the expiry of their police custody, activists were produced before the court of Judge K D Vadane, who sent them into police custody after completion of arguments and counter-arguments by prosecution and defence.
Ferreira, Gonsalves and Bharadwaj were arrested by Pune Police after the Supreme Court ordered their house arrest term finished on October 26. Subsequently, their relief plea seeking more time for challenging the sessions court order in the high court was rejected by the Pune court, paving the way for their immediate arrest. Ferreira and Gonsalves were brought in from Mumbai and directly produced in the sessions court.
Close Story