Budget Expectations: Working professionals need change in income tax slabs
Updated on Jan 30, 2018 10:13 PM IST
 Chartered accountant, Arun Deherkar, said,"As a tax practitioner, I think there will be a change in the tax slab, because there was no change last year. It might be increased by 50 thousand. Also, there should be a provision of timely refund of tax returns."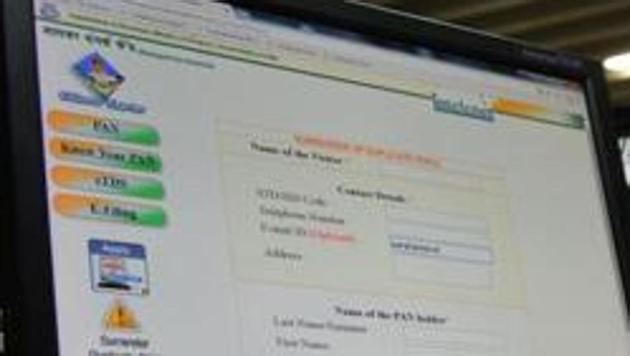 Hindustan Times, Pune |
, Pune
Shrinivas Deshpande
Individual taxpayers are hoping that the union budget is more 'tax friendly' as compared to last year. Many Chartered Accountants (CA) are predicting that there is a possibility of change in income tax slabs this year as it was unchanged in the last budget.
Arun Giri,chairman, Institute of Chartered Accountants of India (ICAI), Pune, said,"Government has released a lot of data as the economic survey on account of Goods and Services Tax (GST). One important point is that apart from China, India has the lowest percentage of direct tax in total tax collection. Second thing is that the tax department success rate in court litigation is very low as compared to a large number of petitions filed. The finance minister will have to understand these points before tabling the budget in front of the parliament."
Nandkumar Kale, CA and chairman of Cosmos Co-operative Bank Ltd, said that he and others in the financial sectors have lot of expectations from the government specially in the housing sector. "To promote growth of Indian economy there is a need to boost the housing industry, hence, personally I am expecting such a boost in this budget. With this, as far as the industry is concerned, to increase capital investment rate of depreciation should be enhanced. From a banker's perspective, I am expecting the government to give at least 1% subsidy on machinery loan."
On GST regime, Kale said,"It will take time for GST to settle in India. In my opinion, it will take six more months to settle. GST is the future of India."
Chartered accountant, Arun Deherkar, said,"As a tax practitioner, I think there will be a change in the tax slab, because there was no change last year. It might be increased by 50 thousand. Also, there should be a provision of timely refund of tax returns."
Giri further said,"The finance minister does not have much leeway since GST collections in the first six months have been a little less than the expectation. Therefore, it will be difficult for the finance minister to cut either personal tax rates or corporate tax rates."
According to him, there is a lot of speculation that long term capital gains might be levied on stock market transactions. This looks unlikely as the government may not want to send negative signal to both domestic and foreign investors. With the rising value of Bitcoins and large numbers of Indian engaged in the Bitcoin market, the government may clarify the tax treatment on Bitcoin profits. As far as the income tax slabs is concerned, there is unlikely to be much tinkering because the government has already appointed a committee to write the new income tax legislation, he added.