Gauri Lankesh murder case: Bengaluru SIT gets custody of Pune's Ghondalekar
Updated on Sep 07, 2018 06:47 PM IST
Ghondalekar was booked by the Maharashtra Anti-Terrorism Squad (ATS) on August 8 for possession of arms and ammunitions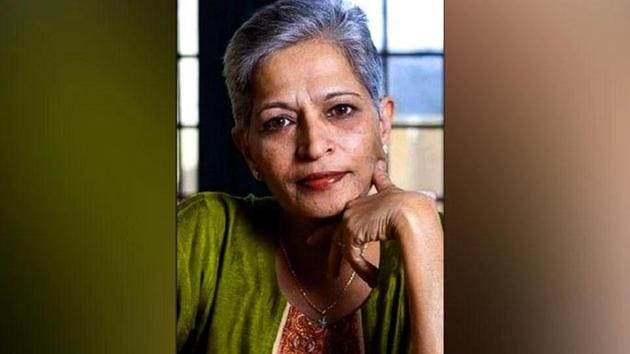 The Special Investigation team (SIT), Bengaluru, probing the murder of journalist Gauri Lankesh has obtained custody of Pune resident Sudhnava Ghondalekar (39).
Ghondalekar was booked by the Maharashtra Anti-Terrorism Squad (ATS) on August 8 for possession of arms and ammunitions. He was remanded to judicial custody on Monday by the special court for Unlawful Activities (Prevention) Act. Soon, the SIT, Bengaluru obtained a production warrant to arrest him in connection with Gauri Lankesh's murder case.
The agencies believe that the murder of Lankesh, along with murders of Dr Narendra Dabholkar, writers Govind Pansare and MM Kalburgi was done by right-wing Hindu group, who are sympathisers of Sanatan Sanstha.
After arrest of Ghondalekar, the ATS said that he is one of the key members of the group. The sources claimed that his name cropped up in the investigation of Lankesh's murder case after which SIT obtained his custody.
Meanwhile, the special court remanded Shrikant Pangarkar (40) and Avinash Pawar (30) to judicial custody on Thursday.
The ATS has also obtained a warrant to arrest Amol Kale, one of the accused booked by SIT in the Lankesh murder case, for his role in the arms haul case busted by ATS. However, as Kale was taken into custody by CBI which is probing the Dabholkar murder case, ATS will take his custody after the investigation by CBI, sources said.
Personalise your news feed. Follow trending topics