IIT-K's Startup masterclass in Pune to help connect with investors
Updated on Sep 17, 2018 01:52 PM IST
Alumni Association, IIT Kanpur Pune Chapter, will ensure that entrepreneurs connect with the right people at the right time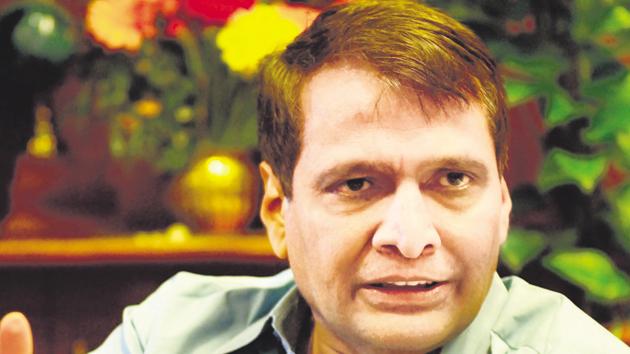 The 12th Startup Master Class 2018, a mega event for entrepreneurs, organised by the Alumni Association IIT Kanpur to be inaugurated by Union commerce, industry and civil aviation minister Suresh Prabhu on Saturday will go beyond discussions, deliberations and interactions at the meet.
To be held at The Westin, the event will feature nearly 200 startups with a galaxy of eminent speakers, such as Anand Deshpande, CEO, Persistent Systems; Ravi Pandit, chairman and group CEO KPIT Technologies; Ganesh Natarajan, founder 5F World, and Prakash Kumar, CEO GSTN, among others, who will share their expertise and guide startups with their experiences.
Advisory services and engagements with investors and mentors will be an on-going process, said Nitin Parab, a member of the organising team.
The Alumni Association, IIT Kanpur Pune Chapter, will ensure that entrepreneurs connect with the right people at the right time, he said.
During the event, startups, after due evaluation, will be put in touch with SIDBI Innovation & Incubation Centre (SIIC) at IIT Kanpur, set up in collaboration with Small Industries Development Bank of India (SIDBI) to foster innovation, research and entrepreneurial activities in technology related areas.
SIIC will focus on startups which can leverage its labs and domain knowledge and expertise of the faculty. Faculty members of IIT Kanpur mentor and closely monitor product development of the incubatee company.
Parab said that deserving startups could also be inducted into the Golden Gate Bridge programme, an initiative by Alumni Association IIT Kanpur, to help Indian startups make inroads into Silicon Valley with the help of IITK alumnus in US. This will help boost the international networking and expansion s for Indian startups.
Another initiative by Alumni Association IIT Kanpur Pune chapter to accelerate startups will be the CISCO Launchpad that will be present at SMC.
Cisco LaunchPad is one of a kind platform that brings together Cisco technologies, startups, and the partner community to deliver business relevant end-to-end Digital Solutions. Besides, startups will be connected to mentors, investors and incubators in Pune. One of its partners, FundTonic provides angel investing, strategy and coworks, said Parab.