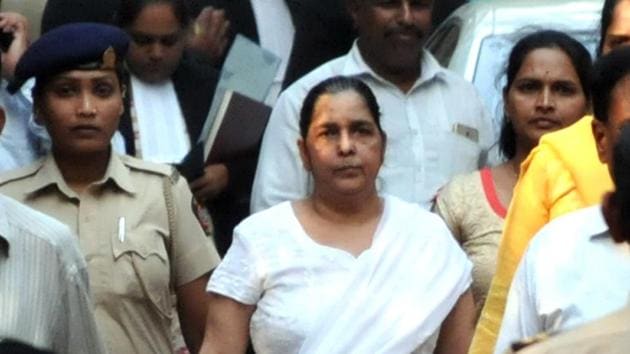 Prosecution alleges Rs.463 crore money trail from Hemanti's to DSK, son's personal accounts
Investors' money worth Rs.463 crore was reportedly deposited in her account, of which Rs.90.94 crore and Rs.163 crore went to DSK, son's accounts respectively.
Hindustan Times, Pune | By Nadeem Inamdar
UPDATED ON FEB 23, 2018 10:17 PM IST
While the sessions court on Friday remanded city-based real estate developer DS Kulkarni and his wife Hemanti to police custody for seven days, special public prosecutor Pravin Chavan said the economic offences wing (EOW) had obtained crucial information related to money transfers from the personal account of Hemanti Kulkarni.
According to Chavan, investors' money was deposited in different partnership firms and later diverted to the personal account of Hemanti Kulkarni. "Around Rs.463 crore was found to be deposited in her account, and thereafter, Rs.90.94 crore went to the account of DSK and Rs.163 crore to the personal account of her son, Shirish Kulkarni. The funds were utilised by the accused as if it was their private funds, when in reality, it was the hard-earned money of the gullible investors. There is a money trail and EOW is now trying to unearth the whole conspiracy and also the modus operandi of the accused. The police have also mentioned two electronic lockers and the accused are not providing information about the keys. Police have seized a number of documents as part of the widened investigations in the case," Chavan said.
Chavan further added that the EOW will track down where the depositors' money has been siphoned off.
Earlier, Chavan had submitted that the Kulkarnis had systematically formed partnership firms without taking the mandatory permissions from the Reserve Bank of India (RBI); released big budget advertisements attracting investors and collected money from them with the sole intention of cheating.
Defence counsel Srikant Shivade, in his submissions before the court, said that DSK must not be sent to Yerawada central jail, and instead, must be kept at Deenanath Mangeshkar hospital. Shivade described Sassoon hospital as a den of corruption and said that the medical staff, including the doctors, cannot be trusted to handle emergencies due to their unprofessional conduct and sub-standard medical infrastructure.
Shivade, while opposing the police custody of DSK on the grounds that police have got all the details and Hemanti has been in their custody for seven days, said, "Kulkarni's condition is not stable that he can face police interrogation. Police can use third degree also on my client. Who will be responsible if he dies in custody? The investigating officer (IO) must give an affidavit or undertaking that he will be responsible if anything happens to Kulkarni."
The economic offences wing (EOW) of Pune police arrested the Kulkarnis on February 17 in New Delhi, after the Bombay high court vacated its interim protection from arrest to the builder.
DSK, who was remanded to police custody for a week on February 17, was admitted to the intensive care unit (ICU) of Sassoon general hospital on February 18 after he fell unconscious in the police lock up.
A special court on Tuesday, February 20, passed an order stating that Kulkarni be moved to Deenanath Mangeshkar hospital for 48 hours, directing him to appear before the medical board of Sassoon General hospital on February 23 and for medical reports to be submitted in court.
Close