#sayyestohelmets: Accidents due to two wheelers are 60 per cent more compared to four wheelers in Pune
Updated on Nov 23, 2018 03:48 PM IST
Dr Sanjay Pathare from city-based hospital Ruby Hall clinic observed that most accident cases that come to the hospital are of the younger population between 20 and 40 years who avoid wearing a helmet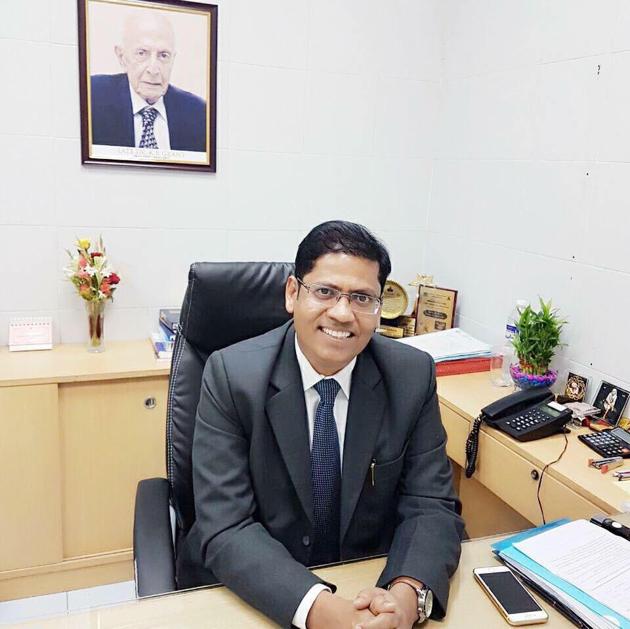 Hindustan Times, Pune |
Nozia Sayyed
According to a general observation made by city-based hospital Ruby Hall clinic, road traffic accidents caused due to two-wheelers are more than 60 per cent as compared to four-wheelers in Pune. And most of the cases that come to the hospital due to accidents end up in poly trauma.
Dr Sanjay Pathare, medical director, Ruby Hall clinic, said, "The nature of injuries that end up with us in the emergency services include brain injury if the patient was not wearing a helmet. Besides that, of all the cases, 40 per cent of them end up in the critical care unit due to severe brain injury and most of these patients are declared brain dead. Hence, it is important to understand the importance of protecting one's head during bike ride."
Pathare observed that most of the cases are younger population who avoid wearing helmet. "They want to act 'cool' by not wearing the head gear and end up risking their lives. On a daily average, we see more than 10 patients that come to us due to road accidents and most of these cases are brain injury and head injury. Such cases later turn into a brain dead patient and later an organ donor. However, it is suggested that to save one's life and avoid such injuries, ensure to wear helmet while riding a two-wheeler."
Accident victims who wear helmets sustain minor injuries and go home after undergoing treatment at the outpatient department (OPD). "As we see a lot of road traffic accident (RTA) cases, we appeal to residents, especially youngsters, to always wear helmet," said Pathare.
Road mishap cases at Ruby hall clinic
More than 60 per cent cases of accidents are caused due to two-wheelers
More than 40 per cent cases end up in ICU due to severe brain injury/poly trauma
Most of the patients belong to younger age group, mainly between 20 and 40 years
'If only he had worn a helmet that day'
A road accident caused only due to skidding of bike left Mayur, 24, with a severe brain injury and in coma for three days. Mayur was admitted to Ruby hall clinic from September to October this year.
Mayur who met with an accident on September 30 this year was almost bedridden for more than a month. A software engineer by profession, he was heading towards his friend's place in Nigdi from Wagholi on a weekend when his bike skid and he fell on the Ahmednagar highway.
Speaking to HT from Beed, Dadasaheb Khole, Mayur's father, said, "Mayur has been staying in Pune for quite a few years and works in an IT company. He fell from the bike on his own and suffered severe brain injury and slipped into a comatose state. He is my only son and the mishap shattered our family financially, physically and mentally. Such 'careless' attitude towards life by not wearing helmet leaves both the victim and near and dear ones in a traumatic state."
In a recovery phase, Mayur now advises all to wear helmet.
"We still wonder that if he had worn a helmet on that fateful day, he would not have ended up in such a bad state. There are wounds, fractures, jaw dislocation and mainly brain injury caused due to the accident and only because he was not wearing a helmet," said Khole.
"We would always suggest and advocate that youngsters should not take their life for granted and think of families first if not of themselves when stepping out," ended an emotional Khole.
Dr Kapil Zirpe, director, ICU, RUby Hall Clinic said, "We fail to understand the resistance behind not wearing a helmet. Infact, we hospitals should plan a 'tour' in the emergency wards and ICUs where people who hesitate wearing helmets and who oppose this very campaign need to themselves see the nature of injuries people face due to accidents. It is traumatic for every person in the family of a patient. Helmets are compulsory and one must adhere to the rule."
Personalise your news feed. Follow trending topics