'Sehwag was crazy, Sachin my role model'
Hindustan Times, Pune |
Pranav Shahney
Sep 29, 2018 03:48 PM IST
After the book launch, Ganguly met with the media and settled down for a free-flowing exchange of thoughts and memories.
The former Indian cricket captain, Sourav Ganguly was in the city on Monday to launch his book, A Century is Not Enough at the Symbiosis Institute, Lavale,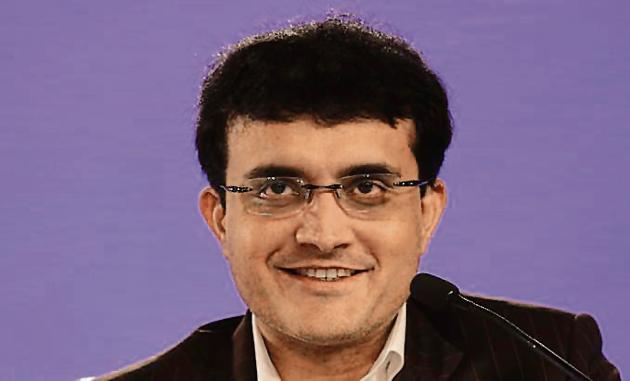 After the book launch, Ganguly met with the media and settled down for a free-flowing exchange of thoughts and memories. Excerpts.
In your book you've spoken about the important advice you've received from your contemporaries that helped you improve your game. Was there any absurd advice that came your way?
When you're playing for the country, you're always in the public eye and everyone seems to know the game better than you. One day, my cook gave me advice on my game. Once I came back home halfway through a series. I sat at my lunch table and my cook came to serve me. She kept on putting food into my plate and then told me that I shouldn't eat so much because it was affecting my running between the wickets. That sort of scrutiny we used to go through.
How did Sachin Tendulkar and you get along despite the fact that both of you were chasing records and scoring plenty of runs for the country?
I let him bat his way and I batted my way. I never got overawed thinking how he played the straight drive or the wrist flick through the onside. My strength was to hit through the off side and play the way I knew how to play. What was important is that we both contributed to India's success. If I try and be as good as he is, I may not succeed. So use your ability to be the best you can.
How difficult was it to keep someone like Sehwag in check, as he was someone who enjoyed playing in his own style?
Sehwag was crazy. The day we chased 325 at Lord's, I was very angry at lunch as we had already lost a couple of finals and it was a huge total we had to chase. While walking down to the pitch from the steps, I heard Sehwag whistling behind me, so I asked him why he wasn't bothered about our performances. He assured me that we would win this game and I told him we would only if he plays a dependable knock. However, knowing Sehwag he attacked every ball that came his way, throwing caution to the wind. So what I'm trying to say is that when you have exceptional players in your team, you have to be a good leader. You have to let them play the way they usually do. A leader is not always about 'My way or the highway', but adjusting to the greats you have in the dressing room. You need to allow them the freedom to go out and express themselves. So this created a trust inside the dressing room and I knew I had the backing of my players.
Who has been your role model?
When I started playing, my father was my role model like every other boy. I was a huge football fan. I thought (Diego) Maradona was the best player in the world. When I started playing cricket, Sunil Gavaskar and Kapil Dev winning the 1983 World Cup is what made me take up the sport. I was just a 10-year-old boy then. I also saw a great player close-up, Sachin Tendulkar, he was also one of my role models.
What are your thoughts on Pune and tell us about your experiences in this city?
Pune has been a very special place for me. When I was dropped, I came here to play in a Ranji Trophy game in 2005 while India were taking on South Africa at Eden Gardens. I scored 159 and got five wickets in the game. So the moment India were beaten, my score flashed on the screen in Kolkata and the crowd went berserk. That may have delayed my comeback to the national team, but this place has been very kind to me. The weather in Pune is absolutely brilliant. I've spent a lot of time in the city and it's so nice to be back.
The team goes to the World Cup in England next year and it's a completely new format. Your thoughts on Virat Kohli and the team's chances?
I'm actually a fan of the new tournament. Everyone gets to play everyone and squad strength will also be key here. I'm optimistic about Virat and the boys, yes. He's had an experience of being a captain in England and has also played there before so I think it's been a learning experience and hopefully we should do well.
Given how Test matches usually play out in favour of the home teams, do you think it's time the format is played at a neutral venue?
No I don't think so. Because that's what the challenge is. You need to be able to go away from home and win. Players look forward to England tours and that's what makes test cricket so special.
Are you surprised by the recent performances of Sri Lanka and Pakistan and what must they do to come back to the level they are used to being at?
Yes I am surprised as the Sri Lanka and Pakistan teams of the past had some really talented players. I remember preparing for days on how to get their stars out and win matches against them. What needs to change is the way the system works. I think it's important to coach players the right way in order to make them ready for the international level.