Desilting project will provide drinking water to 45L residents, says Ritu Chhabria, co-founder Mukul Madhav Foundation
Updated on Mar 26, 2019 03:58 PM IST
The foundation works in Pune, its neighbouring districts and the stretch between Pune and Ratnagiri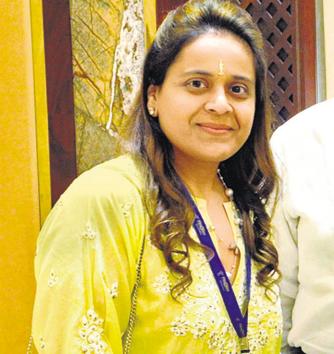 Hindustan Times, Pune |
Anjali Shetty
Ritu Chhabria, co-founder, managing trustee Mukul Madhav Foundation (MMF) and director, Finolex Industries Limited established Mukul Madhav Foundation as she wanted to formalise and add structure to the many social programmes she had carried out over the years. The foundation works in Pune, its neighbouring districts and the stretch between Pune and Ratnagiri. Recently the reach has extended to Masar, in Gujarat. Speaking to Anjali Shetty Chhabria shares details on their forthcoming projects.
Tell us about the desilting of the Khadakwasla dam project?
Finolex and corporate social responsibility partner Mukul Madhav Foundation have come up with the desilting Khadakwasla dam project. This is a step towards increasing the capacity of the water body by removing of earthy materials, fine sand and thereby providing clean water for residents between Pune and Solapur. This particular area in Pune region is not an appropriate site for a dam, as dams need typical geographical, river and catchment area. Hence, to meet the water requirement of the area, it is imperative to regularly desilt the canals to increase the water holding capacity and also plant trees around the belt.
Keeping these issues in mind, Mukul Madhav Foundation decided to desilt 1 kilometre of the total 40 kilometres of Khadakwasla dam.The project has engulfed other like-minded corporates who have sponsored a kilometre each. So far we have planted and maintained 2,000 trees of different species and 1,000 bamboo trees in this region. This reduces rain run off and downstream flooding and retains water within the watershed. It is an effective erosion control plant and natural control barrier due to its wide spread root system. The project is estimated to provide not only clean drinking water to a population of at least 45 lakh residents, but will also provide water to farmers for irrigation.
How will you be going about it and how will it benefit the farmers?
Our initiative of desilting the Khadakwasla dam began in January 2019. Out of the proposed 1 km of desilting, Mukul Madhav Foundation has already completed 50 per cent of desilting and is aiming to conclude the project by March, 2019. We have also collaborated with Green Thumb which is a government-hired agent which is monitoring and executing the project.With the Khadakwasla dam project, we are ensuring clean water supply to the residents and also helping farmers by providing easy access to water for their farming needs.Further, the silt will lead to reduction of the use of fertilisers while farming. According to research, the residual mixture obtained from desilting water can replace fertilisers up to 39 per cent thereby reducing the cost and greenhouse emissions.
This in turn will lead to increase in the crop yield by 50 per cent. With this project, Mukul Madhav Foundation will be able to provide two trucks of silt to each farmer in the region. In 2017, we had conducted a similar activity in Sangli. The residual or silt obtained after desilting the lake situated in Soradi village was distributed among farmers which increased their crop yield.
What are the other projects undertaken?
Since its inception in Pune in 1999, Mukul Madhav Foundation has been a pioneer in the field of corporate social responsibility and philanthropy. In 2014, Mukul Madhav Foundation became the corporate social responsibility partner of Finolex Industries Ltd. The foundation has projects pan India.
What are you looking forward to in 2019?
In 2019, Mukul Madhav Foundation has a strong line-up of corporate social responsibility activities. These include getting more support for 'Mission Cerebral Palsy' in Satara district and providing scholarships for deserving students in 10 agricultural colleges in western Maharashtra, in memory of Mohini P Chhabria. We plan to expand the mammography camps to various districts. Equip schools with better sanitation facilities.