The Sixth edition of National conference on social innovation to be held at Pune International Centre
This year, in its 6th edition, the conference has received a total of 135 applications from 17 states and one union territory.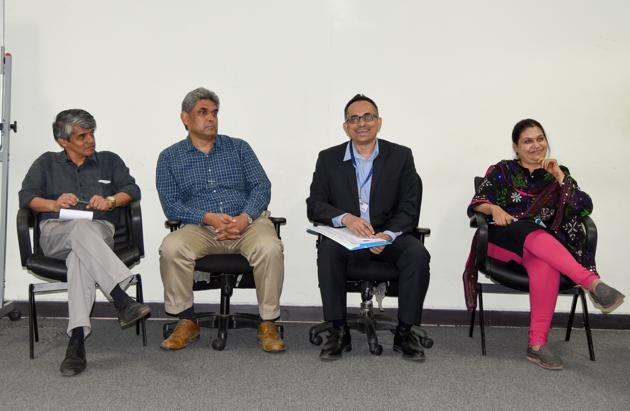 Updated on Nov 03, 2018 03:24 PM IST
Hindustan Times, Pune | By Ananya Barua
Imagine a public toilet which keeps itself clean automatically, or a device that can translate a book for the visually impaired. These are not just innovative ideas, but are among the 18 working products with the potential of social change, that will be showcased at the national conference on social innovation (NCSI) at Pune International Centre (PIC) on November 17. NCSI is one of the flagship programmes of PIC and is organised in association with National Innovation Foundation (NIF) and Tata Institute of Social Sciences (TISS). This year, in its 6th edition, the conference has received a total of 135 applications from 17 states and one union territory.
Out of these, only 18 have been selected to be showcased at Pune. One of these include a device which uses the doorknob as a pulley, triggering the toilet to flush itself automatically, every time an user steps out.
This year, PIC has introduced two new programmes to promote innovation in India. One of them is a mentorship programme which will exhibit all the case studies of the previously mentored innovators and their stories of success.
Prashant Girbane, honorary director, PIC said, " The programme had begun in 2017, with 8 innovators selected to be carefully mentored to success. This year, we will showcase the various stages of growth they have experienced, through more quantifiable measures. For instance, one of the innovators who joined us at a pre-revenue stage now has a turnover of Rs1 crore, and another innovator recently managed to get an order worth Rs 3 crore, for his innovation."
Another new highlight of the conference is the launch of a shared service center for the social innovators. "The innovators have to divide their focus to logistics and legal issues, over and above their innovation, in the preliminary stages. We want to help them sail through that stage by providing free of cost services in various areas like accounting, legal proceedings, logistics, etc., so that they can fully concentrate on perfecting their innovation," he added.
Pune International centre has tied up with the Tribal Research and Training Institute, Pune to encourage innovation from tribal areas as well, apart from rural and urban spaces.
Close Story