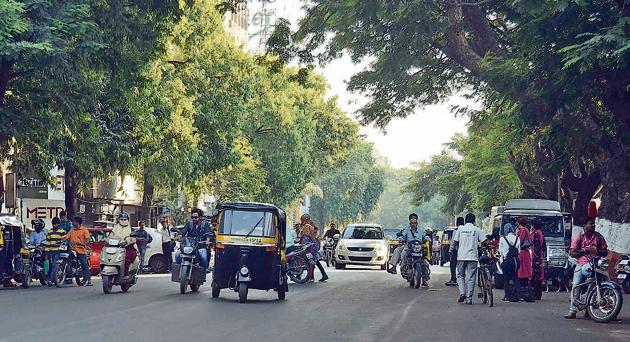 Your space: 'Cantonments provide security, greenery'
Topic of the week: Anil Shirole, Pune MP, has proposed that the defence establishments in Pune, Khadki and Dehu road cantonments be shifted and the areas be merged in the city. While representatives of the board have supported the proposal, citizen activists have opposed it. What is your view?
UPDATED ON DEC 02, 2018 04:47 PM IST
It is unfair to claim every proposal by a politician influenced by interest of some lobby. However, moving cantonment out of the city limits will be unfair. Rather than moving the cantonments areas to different locations, politicians must focus on increasing the infrastructure in the cantonment areas rather than concentrating everything in the city limits thus increasing the congestion in the already saturated areas.
If other areas in the city are developed, there won't be any need to move the cantonment areas to a different location. Having said so, thinking of moving the cantonment areas out of the city because of the problems that are faced by the citizens like closure of roads. is an immature idea. Rather than moving cantonment area to somewhere else, officials must think of developing other city areas.
Pratik Jainabadkar
Cantonment areas preserve Pune's greenery
I don't support the idea as the disputes are so negligible. Whereas cantonments are well maintained and have preserved all the greenery of the city.Besides Southern command is most prestigious institute of the country for which we all should be proud of. It provides security to the city.
Madhukar Zende
Stop making Pune a concrete jungle
Irrespective of arguments between defence and civilians, all this is defence land which cannot be even sold to a civilian. Even if approved, it may take a century to convert. So Shirole should know rules before making such proposals in time for 2019 election. Also consider that we have green lungs left because of hundreds of year trees. Leave it to Pune municipal corporation (PMC) it would become a concrete jungle at the behest of the builder lobby.
Qaneez Sukharani
The idea of shifting cantonments is practical
We have great respect for our soldiers and military. But it is also true that the common man is facing trouble due to their various procedures and attitude. Cantonment areas are part of the city. The citizens staying in municipal corporation areas have better facilities.
Big towers are being erected around all parts of the cantonment area, but people staying in cantonment areas are not getting permissions to build homes or even renovating their existing homes. Even in Pune camp area the military officers park their vehicles any where but as they are serving officers police do not take any action against them. The parallel parking done by these officers create traffic jams. We have respect for them but the military officers should also respect civilians which is clearly not happening. The solution suggested by MP Anil Shirole is practical but how will the government shift the entire military establishment from cantonments is looking a bit difficult.
Lokesh Bidkar
Shifting cantonment areas is not practical
It is wrong that the military officers close the roads all off a sudden. Civilians are not their enemies. Every citizen respects the military. It is true that people staying in cantonment areas face problems. But there are some benefits of staying in cantonment areas as the rules are followed strictly. Instead of shifting the cantonments there is a need to change the mindset of military officers. For security reasons denying lands for projects and closing the roads is wrong. Now days technology is much ahead. Instead of doing physical inspection, if needed our enemies can take satellite images. Every thing is available of Google maps. By considering this the measures taken by the military in cantonment areas affects our own citizens.
Urbanisation is a continuous process, so no matter where these cantonment areas are shifted, in a few years they would be surrounded by civilians. Also shifting the cantonment area to a huge land is difficult. So the whole idea is not practical.
Sandeep Shah
Civilians and defence personnels should get along
Its high time that defence personnel and civilians should learn to get along. The problem or issues should be addressed diplomatically as it will exist where ever civilians and defence personnels come in contact. Can't we respect defence personnel as it happens in various other countries ? Take care people or we won't have a defence area.
Sharvari Desai
Civilians must understand the importance of cantonment area
Few places in India are known for military cantonments and Pune is one of it. Peshwas, who were warriors of Chhatrapati Shivaji, and later the Britishers made the city a military hub and the place remained like that since then. Military cantonment was earlier located far away from residential city, but in the last few decades with rapid urban development both areas have crossed each other's borders. Now civilians are finding military discipline difficult to follow so their representative is demanding to change the location of military cantonments which is like asking the character of the city to change. The demand to shift cantonments from Pune is nothing but a hollow perception of miniscule problems between civilians and defence people. Civilians must understand the importance of cantonment area and the security they provide to them as well as the nation. Cantonment area is the shine of Pune city and it should not be shifted. The move may be for the benefit of land sharks and it should not be successful.
Maya Hemant Bhatkar
Civic bodies should take over cantonment lands given on lease
I have a few suggestions to address the issues faced by civilians and defence people living in areas occupied by Pune, Khadki and Dehu cantonments. A ring road must be built around cantonments to ease traffic. Old cantonment buildings should be demolished first to assess the available land. Cantonment lands given on lease to private public should be immediately taken over by Pune and Pimpri-Chinchwad municipal corporations. Small patches of Army land on the cantonment periphery should be taken over by the civic bodies.
Dr Avni
Close