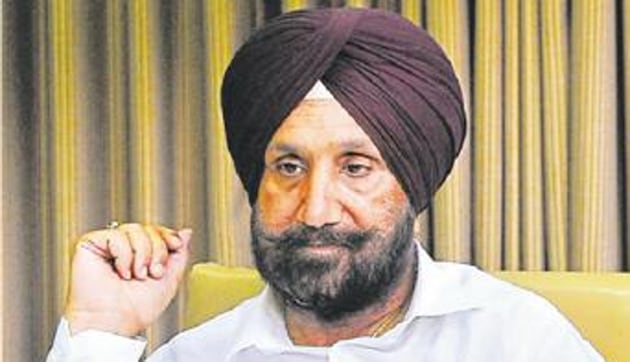 5G jammers, full-body scanners on Punjab jail minister's menu to improve working
The ministersaid barring the superintendent, no one will be allowed to carry mobile phones inside jails. "If an officer is found using mobile phone inside jails, the first thing, we would do is suspend him."
Hindustan Times, Chandigarh | By HT Correspondent
UPDATED ON MAY 01, 2018 10:55 PM IST
The installation of 5G jammers, full-body scanners and more sniffer dogs outside jails is the plan that new jails minister Sukhjinder Singh Randhawa has lined up his bid to reform the department.
The minister, who has first-hand experience of the menace of phones inside jails, with one of the congratulatory calls he received, coming from an inmate, told a press conference on Tuesday, "Central jails in the state will be having 5G jammers soon. A proposal in this regard has been sent to the Union home ministry."
"Now, we have jammers only for 2G and 3G signals. If today we will install 4G jammers after a huge expense, it will be outdated when 5G comes in. So, we are trying to install 5G jammers," said Randhawa, after holding a meeting of the officials of the jail department.
Incidentally, the official press note from the government in the evening spoke of installation of 4G jammers. "We have three sniffer dogs with the jails department. We plan to add seven more to check the use of drugs and mobile phones inside prison complexes," the minister added.
Only supdt can carry phone inside jails
The minister added that barring the superintendent, no one will be allowed to carry mobile phones inside jails. "If an officer is found using mobile phone inside jails, the first thing, we would do is suspend him," said Randhawa, adding that over 1,500 mobile phones were recovered from inside jails in 2017.
"To stop this, the additional chief secretary will direct district police chiefs to probe mobile recovery cases. Any jail staff involved will be given strict punishment," he claimed.
'Seek permanent docs'
Adding that 651 inmates were found to be HIV positive, the minister said the department will improve health facilities inside jails. "We are also planning to introduce health insurance for inmates. I will also request that doctors be deputed for jails permanently. The health department sends its doctors on deputation for only six months," he added.
He said the jails were almost full with 22,375 inmates against the capacity of 23,218. There are 1,119 women and 132 foreigners. Around 40% of inmates undergoing punishment were booked in cases related to the NDSP Act. Around 60% of those in jail (13,000) are undertrials.
Close