A nostalgic tribute: Remembering Punjab's forgotten Urdu poet
Updated on Jan 27, 2018 09:26 PM IST
Rishi Patialvi wrote ghazal in the classical lineage of celebrated Daagh Dehlvi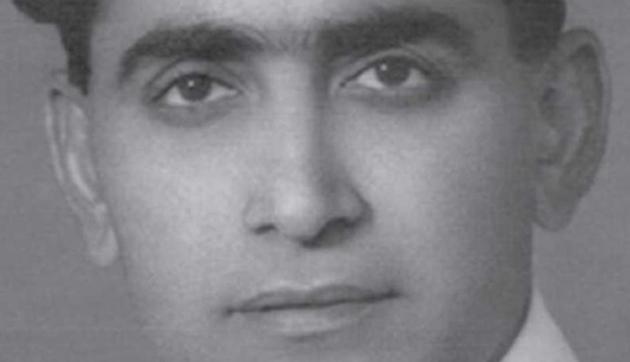 Hindustan Times, Chandigarh |
, Chandigarh
Nirupama Dutt
It was an emotive evening that brought alive the finer nuances of Urdu poetry in a soulful centenary celebration of Rishi Patialvi (1917-2017) at the Government Museum Auditorium on Thursday evening. The nostalgic tribute was organised by Rishi's ardent admirer, architect SS Bhatti's Friday Forum along with the children of the poet.
Rishi Patialvi, whose real name was BD Sharma, opted for the pseudonym of Patialvi because he started his poetic career while working in the State Bank of Patiala. He later moved to Chandigarh to be the general manager of a well-known firm. Otherwise, he belonged to a prominent Mishra family of Bassi Kalaan village near Hoshiarpur.
He was a poet who wrote Urdu ghazal in the lineage of Daagh Dehlvi, a contemporary of Mirza Ghalib. In the 1970s, he headed a group of Urdu poetry called Bazm-e-Adab in Chandigarh. That he was a full-time executive did not deter Patialvi from pursuing Urdu poetry with passion.
Those were the times when Urdu poets could be found all over Punjab and Chandigarh at improbable places like the government offices, colleges, newspaper offices and libraries because they had been schooled in Urdu before the Paritition in 1947. These included Prem Warbartoni, Prem Kumar Nazar, Krishan Adeeb, Surinder Soz and Kashmiri Lal Zakir, to name a few.
Speaking on the occasion, Bhatti recounted, "I had a passion for Urdu poetry and wrote under the pseudonym of Tameer Chandigarhi. I was looking for an Ustad to teach me the right meter and rhythm of Urdu ghazal. When poets like Firaq Gorkhpuri and Shamim Jaipuri did not pay heed to my request, I went to Patialvi who said I required no tutelage but he remained my mentor throughout."
Bhatti added that it was a pity that Urdu, a poetic and vibrant language, was allowed to fade away after Independence.
The verses of Patialvi indeed have a classical touch in brevity of words 'Maut bhi doosri zindagi hai/Marne walon ka gham karne walo' (Death is another birth/Hark those who mourn the dead).
Known for his 'tarannum' or singing out his verses, Patialvi often touched romantic heights in his poetry: 'Jahan tak hamari nazar saath degi/Wahan tak tumhe dekhate jayeinge ham' (As far as my vision can go/ I will keep on looking at you).
Bhatti took it upon himself to sing the poetry of Patialvi on this occasion with Ravinder Singh accompanying him on the flute and Paramjit Singh on tabla.
A monograph on the late poet was also brought out, which included his poetry and tributes written to him. Among the speakers were Virangana Sharma and Ashwani Sharma, daughter and son of the late poet. Awards were given for outstanding work in the fields of music and architecture to Neelam Paul and Dalbir Singh, respectively.