DSP indicted for releasing drug accused posted back in Bathinda
IG Chhina kept sitting on the findings for nearly four months despite the fact that DIG Ashish Chaudhary had recommended departmental action against Romana.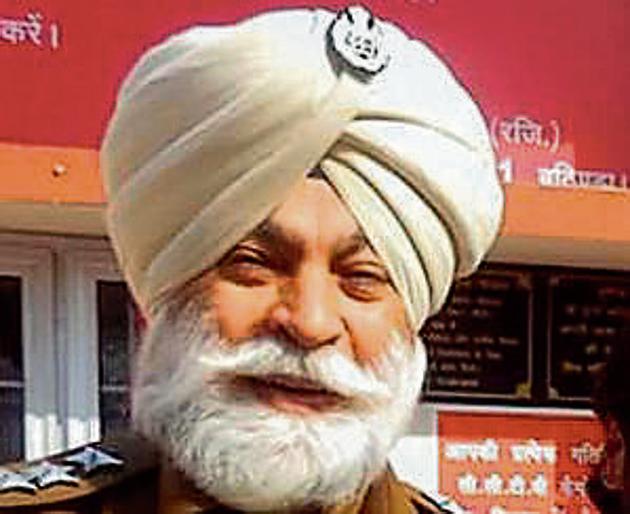 Updated on Jul 09, 2018 12:15 PM IST
The Punjab government's bulk transfers of the deputy superintendents of police (DSPs) to check the cops' alleged connivance with the drug mafia has raised the eyebrows of many in Bathinda as an officer, who was indicted in two inquiries for releasing an accused in a drug case in April last year, will be back here.
DSP Gurjit Singh Romana, whose name appears as 'Bathinda DSP-1' in the transfer list, was indicted in inquiries conducted by the then deputy inspector general (DIG, Bathinda range) Ashish Chaudhary and Faridkot senior superintendent of police (SSP) Nanak Singh for releasing a man who was booked for possessing habit-forming tablets in bulk on April 10, 2017.
Romana was shifted to the police lines and then posted in Sangrur following HT report 'Bathinda SSP, DSP under scanner for release of accused in drug case' on June 8, 2017.
The then inspector general of police (IGP, Bathinda range) MS Chhina had initiated the probe against Romana and Bathinda SSP Navin Singla.
IG Chhina, however, kept sitting on the findings for nearly four months, not taking further action under the Punjab Service Rules despite the fact that another senior officer DIG Ashish Chaudhary had recommended departmental action against Romana. The DIG had given a clean chit to SSP Singla in the matter.
Chhina was replaced by MF Farooqi as Bathinda IG in April this year. When asked, "No such matter has been brought to me, but I will surely look into it now," Farroqi told HT. He said any officer transferred to Bathinda will join only after the Prime Minister's public function at Malout on July 11.
Chhina did not take calls despite repeated attempts.
During the Akali reguime, Romana faced the ire of the then opposition Congress in Bathinda for allegedly lodging false cases of attempt to murder under against party workers.
The NDPS case
The drug accused, Gobind Gupta, who was arrested with an illegal stock of over 1,500 habit-forming tablets, was released within 10 days of lodging the case after the intervention of SSP Singla and Romana, the probe by Faridkot SSP Nanak Singh had found. Gobind was granted bail in a local court on the basis of Romana's inquiry report for the cancellation of the FIR, which was allegedly endorsed by the Bathinda SSP.
Topics
Close Story