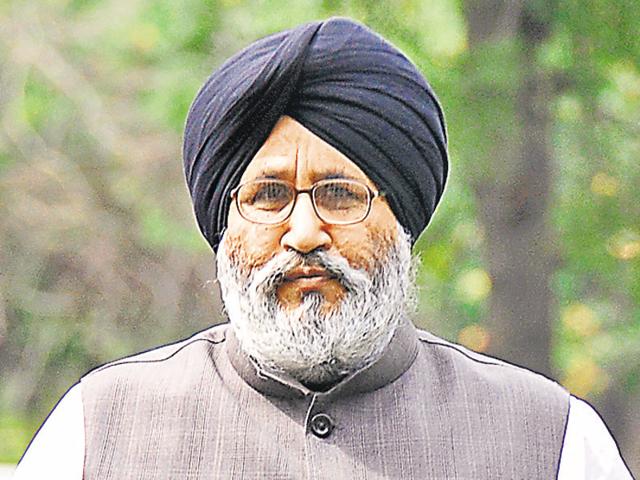 Education shouldn't be a tool for politics: Daljit Singh Cheema
Promising on behalf of the state government to settle the fee fire by coming out with a regulatory body or law by the end of the year, Punjab education minister DS Cheema has in interview with HT correspondent Aneesha Bedi refuted the allegation laid by the Aam Aadmi Party (AAP) that the Parkash Singh Badal government was silent on the issue of fee increase in private schools. He said the government was "very concerned" about the parents' pleas but "education shouldn't be a tool for cheap politics". Excerpts:-
UPDATED ON APR 22, 2016 09:55 AM IST
Promising on behalf of the state government to settle the fee fire by coming out with a regulatory body or law by the end of the year, Punjab education minister DS Cheema has in interview with HT correspondent Aneesha Bedi refuted the allegation laid by the Aam Aadmi Party (AAP) that the Parkash Singh Badal government was silent on the issue of fee increase in private schools. He said the government was "very concerned" about the parents' pleas but "education shouldn't be a tool for cheap politics". Excerpts:-
HT: Things have never been worse. Parents are out on streets, protesting and going on hunger strike, yet they feel they have gone unheard. Even the Aam Aadmi Party (AA) has accused the Shiromani Akali Dal government of being silent on the fee-hike epidemic. Is the government listening?
Dr Cheema: We are very concerned about their pleas and have been following the issue closely. We are in the process of drafting a legislation or making a state-level body to resolve the free-regulation issue on a long-term basis. In the meantime, the high court committee is preparing its report. Regarding the attempts to make it poll issue, we shouldn't engage in cheap politics on something as noble as education. I am going to hold another meeting with the association of school managements. I appeal to everyone — do not turn it into political adventure, as we are doing our duty. Let us address the concerns of parents peacefully.
Schools fleece students: 'Fee-regulation law or body before year-end'
In April 2013, the high court ordered the states to come up with a permanent mechanism or regulatory body within six months. Three years on, there is no change. Rather, the issue has escalated. Why is it taking so long?
It isn't as easy as it seems. The period given might have been six months but to get every stakeholder — parents, school, high court panel — on board before taking it to the chief minister and the cabinet takes time. We have had a few meetings over this.
In its 2014 compliance report to the high court, Punjab claimed that it was working on a legislation in this regard. By when can we say it will be approved?
These things take time, and we are at it. We should have it ready before 2016 comes to an end.
In the meantime, what is stopping the government from taking strict action against schools. Justice Amar Dutt Committee says it is only an advisory body and it is for your team to initiate action.
The high-court-appointed committee didn't refrain from writing to us or for that matter even initiating action and ordering refund in one or two cases, for example in the case of a Ludhiana school (Bal Bharati was asked to refund Rs 3 crore), so what stops it from implementing this in other cases as well. I read about their grievances in HT and I'll have a meeting with them, address their concerns in whatever way we can.
Till the time the legislation is in place, what happens if there is another serious complaint. Who will take charge, the committee or the government? The judgment states that the government can intervene and even withdraw affiliation if a school continues to violate the CBSE norms or fails to justify its fee structure.
We will look into the nature of the complaint and not wait, and if action has to be taken, we will take it. Disaffiliation, though, is an extreme step and a matter of the future career of a large number of children. In Patiala's Budha Dal School alone, there are 5,000 students. While I can look into the complaints of three or four parents, the rest don't come up to us. I don't want the children, too, to be on the road.
Close