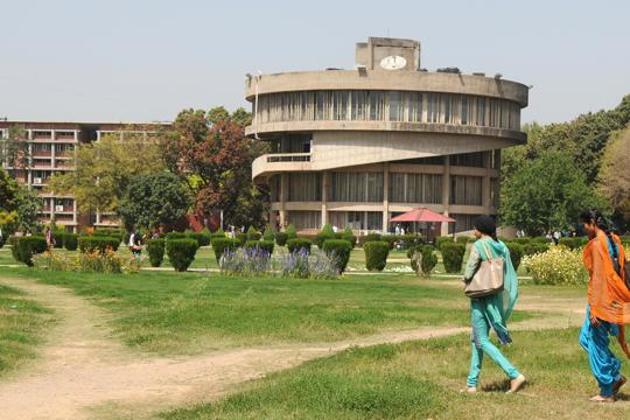 HT Explainer | Why is Panjab University facing financial crisis, and what now?
What is the way forward for the institute to tackle the problem? HT's Bhartesh Singh Thakur answers these questions and more.
UPDATED ON MAY 06, 2017 05:43 PM IST
Panjab University (PU) is the only university in the country which has a unique status of inter-state corporate body. But for such a long time, the institute of such high standard is gasping for funds to keep itself afloat. Why has such crippling fund crunch come in the varsity's way of function? What is the way forward for the institute to tackle the problem?
Why is PU facing financial crisis?
After Haryana and Himachal Pradesh withdrew support to PU, a consultative committee of central government fixed the ratio of 60:40 between the Centre and Punjab government for funding the deficit of PU. But later, Punjab government froze the contribution at Rs 20 crore. The central government also followed and put a ceiling at ₹176 crore in 2014-15. The same is not sufficient to meet the rising expenditure of the varsity.
How much grant does PU expect from centre this year?
After intervention from Punjab and Haryana high court, the University Grants Commission (UGC) gave Rs 197 crore to PU, which is around Rs 21 crore more than was earmarked for it for 2016-17. In 2017-18, PU, with a deficit of Rs 244 crore, expects Rs 222 crore from UGC.
What points do UGC and PU differ on?
UGC wants PU to cut down on manpower and bring ratio of teaching to non-teaching staff at 1: 1.1, but the latter says it is not feasible. It got conducted manpower audit whereby the number of teaching posts has been reduced to 1,378 from 1,510. But at present, just 1,089 teachers are employed, which include 749 regular, while the rest are re-employed, contractual or guest faculty.
Presently, 2,609 non-teaching staff are working in PU on a regular basis, out of which 474 will retire in the next five years. Also, 545 temporary staff will be dispensed with. So, in five years, the strength will be reduced by 1,019.
The UGC wants PU to keep deficit the same, but the varsity says that salaries increase every year.
What is the way forward?
A time has come when only the central government can rescue PU by increasing its grant to the varsity. PU has submitted before the apex court that the internal revenue of the varsity has been increased from Rs 155 crore in 2013-14 to Rs 256 crore in 2016-17, which is an enhancement of '20% per annum'. Also, the varsity says that they have been requesting to increase grant at 10-12% which is lower than the rate of increase in internal income. The varsity has increased the examination and tuition fees over the years to raise funds. Meanwhile, the demand for central status for PU has also been raised for a permanent solution to the problem. A committee has been formed to look into all aspects.
What impact has the crisis had on PU?
In the last two years, no new teachers were recruited. UGC wants to put a ban on recruitment of even guest faculty. The non-teaching staff will now have to be reduced. The varsity has been barely breathing with grants just trickling. It did not get Rs 20 crore grant under Rashtriya Uchchatar Shiksha Abhiyan (RUSA) for development of infrastructure. Its expansion plans at Sarangpur and setting up of 66kV sub-grid station are also stuck, for which it had demanded Rs 235 crore, but the UGC refused the same. Less teachers and less funding has led to a drop in PU rankings among central universities.
Close