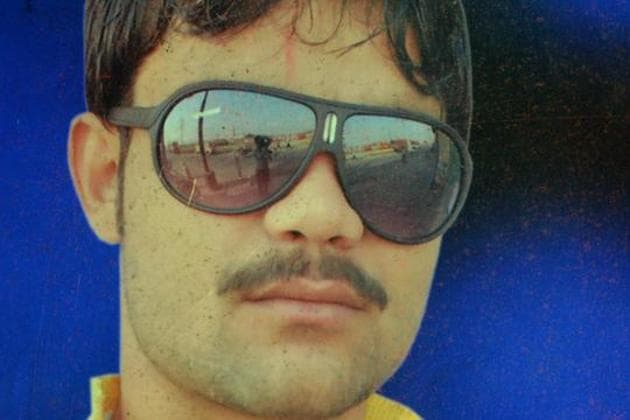 Ludhiana youth bludgeons minor cousin to death, burns face over land dispute
Burns the boy's face before dumping body in a vacant plot and fleeing; family feud over land is suspected to be the trigger.
UPDATED ON MAY 05, 2017 10:20 PM IST
A 23-year-old man allegedly bludgeoned to death his eight-year-old cousin and burnt the minor's face in Ludhiana, police said on Friday, a crime suspected to be the result of a land dispute between two families.
The body of the minor was found in a vacant plot in the Ashok Nagar locality on Thursday evening.
The accused, identified as Vicky alias Rahul, and the victim were related through their mothers, who are sisters.
Vicky – who is absconding -- is also suspected of sodomising the minor before using a brick to bludgeon the minor. He then allegedly poured petrol on the boy's face and set it on fire to conceal the victim's identity, police said.
A blood-streaked brick and an empty bottle was found at the spot, said Amandeep Singh Brar, the Salem Tabri station house officer (SHO).
The minor's family started making inquiries when he did not return home on Wednesday evening.
His father, who runs a photo studio, said the boy's friends told him Vicky had taken him for a bike ride when they were playing on the street near the house.
Although the two families were not on good terms, Vicky used to visit them frequently. Assuming he would drop the boy later, they stopped searching for the Class-2 student.
When he didn't return till Thursday morning, the family again started looking for him and even contacted the police. Later, the father left for Amritsar, suspecting the two could have gone there to meet a relative.
Police said the body was spotted by a factory worker, who had gone to the plot to dump garbage.
His mother identified his body, following which cops raided Vicky's house but he had fled by then.
A case was registered against Vicky and some unidentified aides.
Angry relatives of the minor also nabbed two suspected aides of Vicky and handed them over to police. The suspects include a woman.
The victim's aunt alleged the police released the suspects without questioning them. Following this, the kin started shouting slogans outside the Salem Tabri police station, and the two were detained again. The SHO rubbished the allegations and said the two suspects are being questioned. Their names have not been included in the FIR yet, he added.
Close