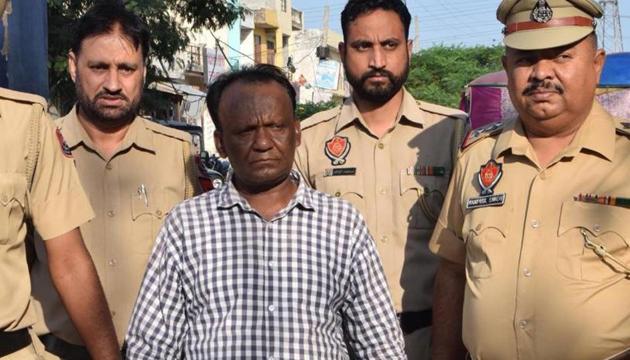 Mohali man beats wife to death suspecting illicit relations, surrenders
"Papa used to drink a lot and always suspected Mummy. The two used to fight regularly," said one of their children.
UPDATED ON OCT 11, 2018 09:50 PM IST
After beating his wife to death with a bamboo stick over suspected illicit relations, a 42-year-old man surrendered to police at Balongi in Mohali on Thursday.
Accused Gorak Lal, who works with a courier company, confessed to having beaten his wife Anju Kumari, 40, to death at Adarsh colony in Balongi.
Police said the incident took place on Thursday afternoon after the couple had an argument over Anju's alleged illicit relations. The accused locked the room from inside and repeatedly hit Anju on her face with a bamboo stick.
After she died, Gorak walked to the Balongi police station and confessed to his crime around 2pm. The family belongs to Gorakhpur in Uttar Pradesh. Anju used to do stitching to supplement the household income.
Daughter witness to crime
The couple has four children. The youngest, who studies in Class 6, was at home when the murder took place.
"I was on the roof when I heard my parents arguing," she said. "I saw Papa pulling Mummy inside the room. He then locked the door from inside. I could hear my mother's shouts for help. But after two minutes, the shouts died down and Papa left home. I came down and saw my mother lying on the floor with blood all over her face."
Nitin, 19, the eldest who works in a call centre, said: "Papa used to drink a lot and always suspected Mummy. The two used to fight regularly." He is the complainant in the case.
The children are presently staying with neighbours.
Police said Gorak hit Anju about 20 times on the face. "He has been arrested and will be produced before court on Friday. We have recovered the bamboo stick used to commit the murder from the house," said Manphull Singh, station house officer (SHO), Balongi.
A case under Section 302 (murder) of the Indian Penal Code has been registered. The postmortem will be conducted on Friday.
Close