Spice of life: Rare blood, anonymous donors bind us together
Mar 14, 2018 09:43 PM IST
The woman's father said there was no donor because of her rarest of rare blood group, the Bombay blood group also known as HH blood group.
One day while on duty, we got an SOS call for a dire need of blood for a woman hospitalised at PGI, Chandigarh, with dengue. The mere name of the blood group raised our eyebrows as none of us in the office had ever heard about it.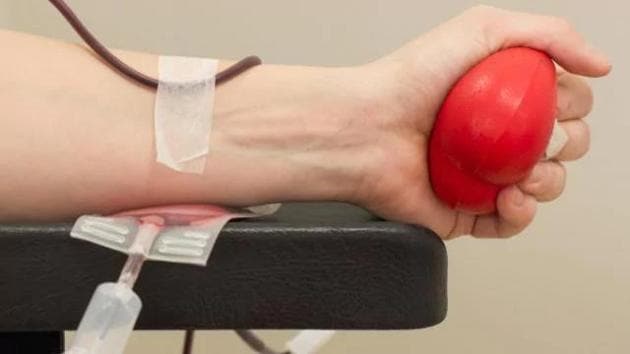 We were worried as we learnt that the woman in her mid-twenties had a two-month-old daughter and were thinking about the little one's future if something drastic were to happen.
This was last September when dengue was at its peak in Punjab.
The woman's father lamented that there was no donor because of the woman's rarest of rare blood group, the Bombay blood group also known as HH blood group. He said that doctors at PGI were also trying to locate donors but in vain.
No one had heard or read about this blood group so we were not convinced. On searching the Internet, however, we found that Bombay blood group was discovered seven decades ago and was first reported in a patient from that city which was why it was named thus.
It was also established that the blood group was found among people of South and West India. Experts said one in 10,000 people had a chance of having this blood group.
We got involved in finding donors and immediately created a WhatsApp message with all information, contact number and addresses where the blood was needed. We shared it in different groups. Within three hours, the message was circulated in different states.
Our friends in the North were not convinced either and kept enquiring about the authenticity of the blood group. Some even declared the message as bogus. On the other hand, we started receiving calls from the South with friends expressing their desire to help immediately.
Some of them even offered contact numbers and addresses of websites that could be of help. One gentleman said he had got information about the need for the blood group from a TV channel in Karnataka!
After two days, the woman's father informed us that two donors of Bombay blood group surfaced and quietly left after donating blood.
Ten days on, the woman was discharged from PGI and our little effort through social media established a blood relationship between unknown people sitting thousands of kilometres away. baljindersinghsaini@gmail.com
The writer is a freelance contributor from Nabha Sahib near Mohali
"Exciting news! Hindustan Times is now on WhatsApp Channels
Subscribe today by clicking the link and stay updated with the latest news!"
Click here!