Top 5 stories you need to read about Ram Rahim's rape trial, fallout
Hindustan Times, Chandigarh |
HT Correspondent
Aug 23, 2017 08:40 PM IST
Here is a list of five stories that you need to read about Dera Sacha Sauda chief Gurmeet Ram Rahim's rape trial and the fallout.
Rape trial, castration of followers: Gurmeet Ram Rahim Singh is no stranger to controversies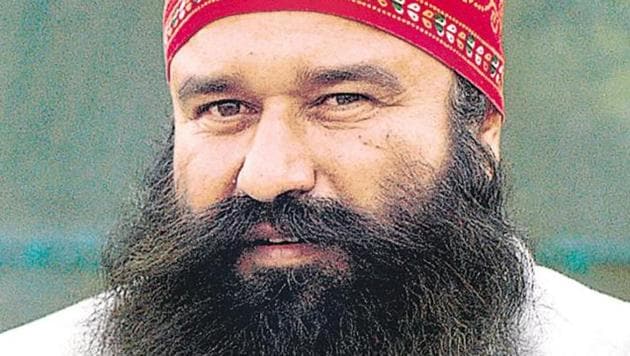 A CBI special court in Haryana is likely to pronounce its verdict on Friday in the rape trial against Dera Sacha Sauda sect chief Gurmeet Ram Rahim Singh. Singh had been accused of raping a woman followed and the case was registered in 2002.
From starring in his own movie to castration of followers, here's a list of controversies Singh is embroiled in:
Messenger of God: Former chairperson of Censor Board Leela Samson resigned after Singh's film was cleared by the Film Certificate Tribunal Appellate in January 2015. Samson had accused the information and broadcasting ministry of stifling her functioning by meddling in "every new film being released, big and small". Another board member Ira Bhaskar tendered her resignation after Samson.
Know about his other controversies here
All you need to know about the rape case against Dera Sacha Sauda's Gurmeet Ram Rahim Singh
• The verdict will be declared by the CBI court in Panchkula after more than a decade of trial proceedings over allegations by two female ex-followers of the Dera that they were sexually exploited at the sect's headquarters in Sirsa, Haryana.
• The sadhvis who were members of the Dera Sacha Sauda had accused Singh of rape and the case was registered in 2002. It was taken up by the Punjab and Haryana high court but was later handed over to the CBI.
Read full story here
Ram Rahim rape trial: 50,000 Dera Sacha followers gather, stockpile weapons
The Panchkula police are on their toes as Sirsa-based Dera Sacha Sauda followers started reaching the sect's Sector-23 based Naam Charcha Ghar three days ahead of the verdict in rape case against the chief, Gurmeet Ram Rahim, at the Central Bureau of Investigation (CBI) court here on August 25.
The sect head has been asked to appear in person before the court. Sources in the department confirmed that at least 50,000 followers have already gathered here, and the number is swelling every hour. This, despite the fact that security agencies were busy in intense frisking of auto-rickshaws and buses on the Zirakpur-Panchkula highway.
Read full story here
Ram Rahim rape trial: Punjab, Haryana on alert, dera followers march to Panchkula
Haryana and Punjab are on maximum alert ahead of the court judgment in a sexual exploitation case against Dera Sacha Sauda chief Gurmit Ram Rahim Singh on August 25. As a precautionary measure, government has ordered closure of schools and colleges in Panchkula district on August 24 and 25, deputy commissioner Gauri Parashar Joshi said on Wednesday.
Nearly 50,000 dera followers, intelligence sources say 1 lakh, are estimated to have already reached and many more are still arriving at the sect's Sector-23 based Naam Charcha Ghar (congregation/prayer centre) in Panchkula to show their solidarity with the sect chief, who has been asked to appear in person in the special CBI court on Friday.
Read full story here
Ram Rahim rape trial: From shock on FB live to parody on WhatsApp, social media abuzz
With the number of Dera Sacha Sauda supporters in Panchkula swelling by the hour throughout Wednesday — two days ahead of the CBI court verdict in a rape case against sect head Gurmeet Ram Rahim Singh — people took to social media mostly expressing shock at the growing numbers.
On Facebook, Panchkula residents went live, putting out videos of dera followers congregated at various places, such as along the Zirakpur-Kalka road. "Its so ridiculous to see thousands of people coming from different regions and states gathering in and around Panchkula because of a case verdict on 25th Aug. None of them seems to have any idea where to stay, where to defecate or where to sleep," wrote Sahil Vasudeva on Facebook. Vasudeva also used Facebook live feature with a sarcastic caption, 'For such a noble cause', showing scores of people along the roadside on the Chandigarh-Kalka highway.
Read the social media reactions here
"Exciting news! Hindustan Times is now on WhatsApp Channels
Subscribe today by clicking the link and stay updated with the latest news!"
Click here!