Rebellion in Rajasthan Congress under control, Rahul Gandhi to visit state on November 26: Avinash Pande
Nov 22, 2018 02:06 PM IST
Rajasthan Congress in-charge Avinash Pande has claimed that majority of party leaders and workers who had filed nominations against official candidates have expressed desire to withdraw after discussions and review.
All India Congress Committee (AICC) general secretary and Rajasthan in-charge of party, Avinash Pande, says that the rebellion by Congress leaders in the state is under control and the party is hopeful of pacifying them. He also said Congress president Rahul Gandhi will visit Rajasthan on November 26. Speaking to HT, Pande elaborated on ticket distribution, parachute candidates and the political ping-pong on two seats in Bikaner.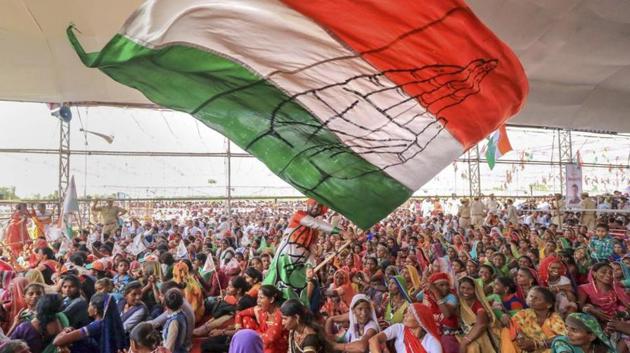 What is the situation of rebellion in the party?
Stay tuned with breaking news on HT Channel on Facebook.
Join Now
The situation is under control. We don't call them rebels but those who had expectations from the party and were disappointed. Yesterday (Tuesday) we held a review with Ashok Gehlot (former CM) and Mukul Wasnik (AICC general secretary) at the headquarters. After discussions and review, majority of the leaders and workers who filed nominations against party candidates have expressed desire to withdraw. Things will be clearer by Thursday evening.
How many rebels have filed nominations?
We are going constituency-wise. There are one or two in around 30-35 constituencies.
Congress president Rahul Gandhi on many occasions spoke about denying tickets to parachute candidates but it seems it was ignored in candidate selection. What is your take?
We need to understand the definition of parachute – it is that person who does not work actively or one who was sitting at home. While taking decisions for tickets, our election committee held discussions with local and state leaders keeping our election strategy in focus.
Then how should one view the candidatures of MP Harish Meena and MLA Habibur Rehman who recently joined the party from BJP?
They are established leaders and were elected by the people... they cannot be called parachute candidates. The party is certainly concerned about the workers who have been left behind…At some places, all of the aspirants were good and we had to select the best from them. When we form the government, they will be accommodated in some way. Becoming an MLA or MP is not the only aim of a worker. They will get many other responsibilities in the organisation and the government to serve the people.
When will Rahul Gandhi visit the state next? Will UPA chairperson Sonia Gandhi attend a public meeting in Rajasthan?
It is not officially announced but Rahul Gandhi visit the state on November 26. Details will be given by the party soon. Sonia Gandhi's visit plan has not come yet though we have made a request.
The BJP has fielded only one candidate from the minority community. What's your take on it?
The BJP has nothing to show or talk besides the Hindutva card. The people of Rajasthan have understood them and will give them a reply in the elections.
How do you see the political ping-pong in Bikaner and leader of opposition Rameshwar Dudi's statement "I will not contest if Kanhaiya Lal Jhawar is not given ticket"?
We should not take Dudi's statement out of context. Local aspirants had different opinions… the decision was not taken under pressure from anyone. The election committee decided on it after discussions with local leaders and seeing what is best for the party's election strategy. Saying that the ticket was given on Dudi's statement is wrong. It was completely on merit.
Click here for complete coverage of Rajasthan Assembly Election