Mining forces Dalma elephants to stray into human habitats
Published on Jul 12, 2016 03:20 PM IST
A five km area around the sanctuary and the sanctuary itself has been notified as an eco-sensitive zone.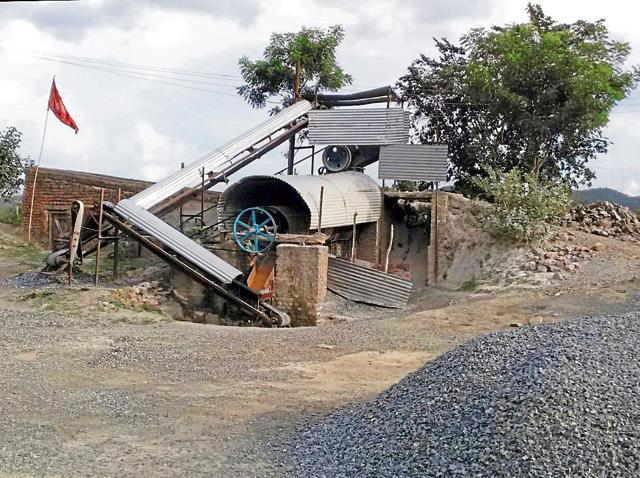 Rampant commercial activity in Jharkhand's Dalma Elephant Sanctuary against high court orders is not only proving risky for the natives but also for the tuskers who often digress into power-fenced villages and get killed.
The Central government had notified a five-kilometre area around the sanctuary and the sanctuary itself as an eco- sensitive zone. The total area spreads over 522.98 sq kilometres covering 85 villages inside the sanctuary (beyond the core area) and 51 outside it. The high court had banned commercial activities around the zone. But, crushers, illegal mining and brick kilns continue to operate there illegally. Due to this, experts say, the elephants are frequently straying into Jamshedpur, killing people and damaging properties.
On June 26 one such herd killed Jema Bankira (55), injured Rajaram Hembram and Silai Hembarm seriously and damaged properties worth several lakhs in Begbera area.
Incidentally, three straying elephants also died this year – two getting electrocuted at Gerua in the Terai region of Dalma hills and the other, a baby elephant, strayed into Ghatsila in search of water and died after failing to get water.
Dalma divisional forest officer Kamlesh Pandey said, "The HC had recently banned commercial activities in and around Dala zone. But as per our information, some brick kiln owners had gone to double bench of the HC against this order. We're awaiting fresh HC order before the next course of action. But, the primary responsibility of closing these illegal crushers and brick kilns lies with the district administration."
Pandey said the circle officer and the special district-level task force should stop illegal mining, close down illegal brick kilns and the crushers inside the eco-sensitive zone as most them are on the government and private land at the foothills. "Had they been on the forest land, we would have acted on our own," he said.
Jamshedpur district assistant mining officer Sanjay Kumar Mandal said they had written to the forest department requesting action against about 15 illegal crushers and over a dozen brick kilns operating in and around Dalma Sanctuary. "We have also submitted a detailed report to the deputy commissioner (DC) and the senior superintendent of police (SSP) categorically mentioning that none of these crushers and brick kilns were issued any license from the mining deparment," Mandal said.
Sources said half of the 61 ponds and waterholes in Dalma's 193 sq km core forest area didn't have water during the summer and this was one reason for elephants to stray into the city.
Dalma ranger RP Singh said, "Scarcity of water is an issue. But, the main reason for straying is encroachment of elephants' natural habitat by human settlements. It won't be much difficult to close the crushers or brick kilns once a fresh HC order is through . But, it will be tough to remove encroached human settlements."
Personalise your news feed. Follow trending topics