Home prices dip in UK, US & UAE. Grab the chance to invest
The slow-moving domestic real-estate sector has led High Net-worth Individuals and Ultra High-Net-worth Individuals to consider overseas options. The primary reason is an expectation of good returns.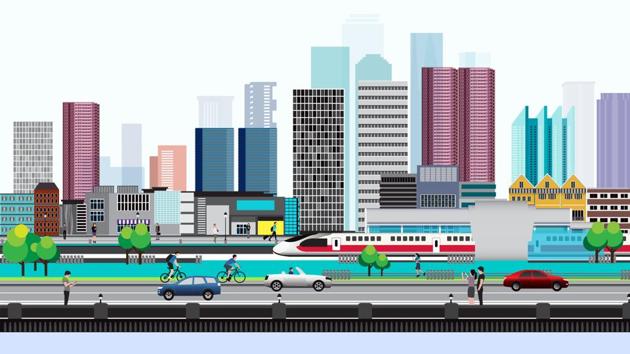 Published on Apr 27, 2019 06:23 PM IST
Property prices are falling in Dubai and Hong Kong. In New York City, there's unsold inventory leading to a dip in prices even in areas such as Manhattan," says Anuj Puri, chairman of real-estate advisory Anarock Property Consultants.
This has led to increased interest in these markets from High Net-worth Individuals (HNIs) and Ultra High-Net-worth Individuals (UHNIs) in India.
"Relaxed Reserve Bank of India norms are also encouraging Indians to consider buying abroad. In 2015, the RBI doubled the Liberalised Remittance Scheme that permits Indians to transfer funds abroad to $250,000 annually," Puri says.
"Our findings indicate that about 18% of Indian UHNIs plan to buy homes outside the country in the financial year 2019-20," says Arvind Nandan, executive director of research at real-estate advisory Knight Frank India. "We estimate that a large majority want to invest in the UK, with interest also very high in the US and UAE.
Why are Indians looking beyond property abroad? The primary reason is an expectation of good returns. The slow-moving domestic real-estate sector has led HNI buyers to consider investment options overseas.
An added perk is that many countries offer residency status in exchange for a certain quantum of investment. "There are also growing business interests," says Puri. "And factors such as having children who are studying abroad."
Value for money is a big factor too. Various factors are driving prices down in certain foreign markets, making it a good time to buy.
Uncertainty over Brexit has caused one such dip in Britain. Property prices in Dubai have fallen between 5% to 30% year-on-year, with large five- to six-bedroom villas experiencing the biggest declines. "Dubai's real-estate market has been under pressure since oil prices began falling in 2014. There is also an over-supply of residential stock," says Puri.
Meanwhile, a fall in property prices in Hong Kong is likely to continue this year, especially in the luxury category. "Concerns about the introduction of Vacancy Tax on empty flats, equivalent to double the flat's estimated annual rental value, to prevent developers from hoarding flats, has prompted many developers to sell empty properties, leading to the slide in prices," says Nandan.
The flip side of this is, of course, return on investment.
"Falling prices alone are not a great reason to buy," says Pankaj Kapoor, CEO of real-estate consultancy Liases Foras. "If prices have fallen in Dubai now, they may fall further and the market there may never give you favourable returns, for instance."
Another aspect to consider is the cost of borrowing. "When you borrow money to invest in a property abroad, you have to pay an interest of 9% to 12%," says Kapoor. "While the returns on the property may be between 7% and 8%. That's clearly a loss."
Close Story
Personalise your news feed. Follow trending topics