NRIs back to their investing ways, expected to put in Rs 1150 crore in realty market in 2017
Demonetisation and RERA to boost NRI interest in India real estate market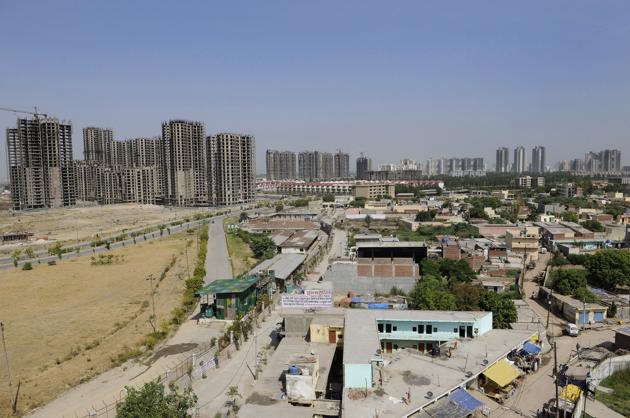 Updated on Jan 24, 2017 11:38 AM IST
Vandana Ramnani, Hindustan Times, Delhi
The demonetisation drive and implementation of the real estate regulatory act (RERA) will help improve confidence of non-resident Indians to invest in the Indian residential market, pushing the total investment from this segment to touch Rs 1,150 crore in the top eight cities this year, says a new report titled The Global Indian Fraternity, New Locomotive of Indian Real Estate by Square Yards.
This will be nearly double of NRI investments made in the country four years ago. About Rs 1,150 crore of investment by NRIs is expected to come into the residential markets across cities in 2017, against Rs 600 crore in 2013, says the report.
Over 20% of NRI investment in Indian real estate comes from UAE, followed by USA and Kingdom of Saudi Arabia. Other countries such as Canada, UK, Singapore and Australia are also a major source of NRI capital inflow in the Indian realty market.
Demonetisation of Rs 500 and Rs 1000 notes in November last year by the government will go a long way in instilling confidence among the NRI community. Real Estate Regulatory Act (RERA) is also aimed at nurturing a transparent and well-regulated real estate sector. Rolling out of GST will also add to the positive sentiment, says Kanika Gupta Shori COO and co-founder, Square Yards.
All these steps are expected to give a fillip to the quantum of NRI investment in India. An increasingly institutionalised landscape and focus by developers on corporate governance will attract NRIs to invest across the eight main cities that include Delhi-NCR, Mumbai, Pune, Bengaluru, Kolkata, Hyderabad, Ahmedabad and Chennai, says Shori
"It is believed that the new change in government has infused new sense of confidence about the prospects of Indian economy," says Shori, adding that a depreciating rupee in the recent times has also been instrumental, as it has enhanced the purchasing power of the expatriate population.
The first two months of January and February generally witness the largest volume of NRI investments. Many NRIs prefer visiting India during vacations in November and December. This is also the time when they prefer site visits.
Close Story