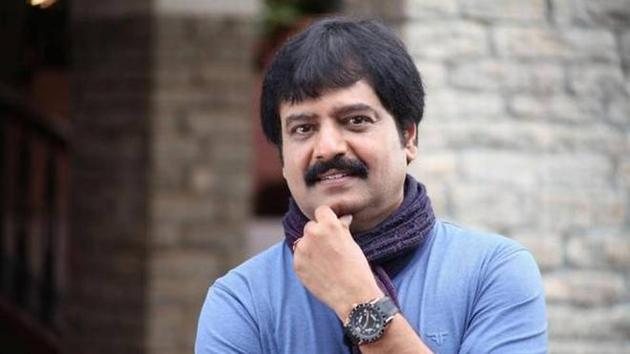 Actor Vivekh slammed by fans over sexist remark on Twitter
Actor Vivekh wished his fans an enjoyable summer vacation by telling the girls to spend time in the kitchen with their mothers.
Hindustan Times | By HT Correspondent
PUBLISHED ON MAY 03, 2018 05:21 PM IST
Actor-comedian Vivek is well-known for his sense of humour that touches upon social responsibility and awareness. So when the actor took to Twitter and wrote, "Dear students n kids! Despite summer, enjoy your vacation.Drink lots of water after playing.Girls! b helpful to your moms in kitchen n learn cooking.Boys,go to your dad"s workplace n see how he works for your family!Bond thickens! @sunnewstamil @polimernews @bbctamil @ThanthiTV."
This sexist remark (about girls spending time in the kitchen while boys go out to work) has caused an uproar among fans. One of them tweeted, "Seriously? You still want girls to be in kitchen and boys to be in work? Neengallam thirunthave matteengala (Will you not change)?"
Another fan tweeted, "Why Shud girls only learn to cook? Why not boys? Why Shud not girls go to dad's office and see how he works?change ur thinking sir (sic)."
The fact that Vivekh had in 2016 written an emotional letter to parents everywhere about not forcing their children and empowering girls has only surprised fans. This letter was written months after the actor's son passed away. Seen in this context, a section of his fans hoped that the comedian was being sarcastic and probably trolling someone instead.
Some followers, however, pointed out that the actor was doing this just for publicity. The fact that he has tagged the big vernacular news channels in his tweet didn't help either.
Here are some reactions of his followers
Follow @htshowbiz for more

Topics
Close