Studying earthquakes in Himalayas, effects in Gangetic plains should be priority: Top woman seismologist
Updated on Jul 27, 2018 09:17 PM IST
Kusala Rajendran, professor at the Indian Institute of Science's Centre for Earth Sciences, Bangalore, became the first recipient of the National Award for Woman Scientist, instituted by the earth sciences ministry on Friday.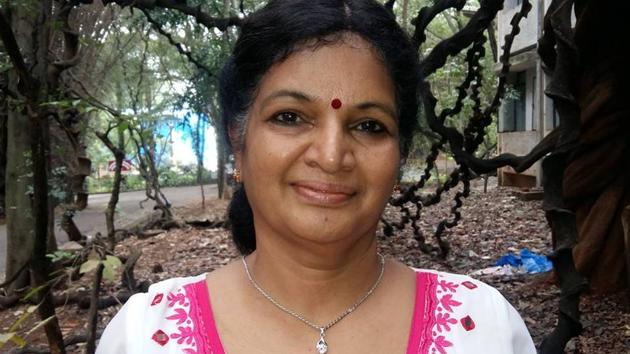 Kusala Rajendran, professor at the Indian Institute of Science's Centre for Earth Sciences, Bangalore, became the first recipient of the National Award for Woman Scientist, instituted by the earth sciences ministry on Friday. One of ten children born in a Kerala village, she majored in chemistry and dreamed of becoming a cosmetic chemist. But her life's trajectory underwent a tectonic shift after she attended a talk by renowned seismologist Vinod Gaur as a student in college. Rajendran spent over 30 years studying earthquakes, and is now one of a rare breed of women seismologists in the country.
What sparked your interest in studying earthquakes?
It was more or less a chance that I took applied geophysics for my post graduation and in the early years of my career, got introduced to the study of earthquakes. Later, I had an offer to do my PhD at the University of South Carolina, under the guidance of Pradeep Talwani, who is a specialist on earthquake studies. As I got the hang of it, it truly appealed to me as a global science that it was of great relevance to humanity.
What are the most interesting areas of research in seismology at the moment?
Predicting with precision where, when and what size of earthquakes may strike is really difficult, but predicting their impact on built environment is a very useful area of work, particularly for seismic hazard assessment. For example, if an earthquake is to occur, say, in the Himalayas, how would the built environments in the near and far regions (such as the Indo-Gangetic plains) respond to the shaking effects.
Another exciting and challenging area is to understand earthquake interaction, like how one earthquake can trigger other earthquakes, and what are the range of distances over which such triggering can occur.
Are we any closer to predicting earthquakes than 20 years ago?
If we go by the definition of prediction, that is the ability to predict the location, magnitude and time of an earthquake to enable evacuation of people to safe locations, I do not think we are any closer than we were 20 years ago. However, today we have better capability to identify potential earthquake sources, their sizes and likely effects.
Through more observations, including satellite-based technology such as GPS and models that can represent earth's processes more accurately, we should be able to get better in short-term prediction and damage mitigation.
What areas should be research priorities In India and what can we do better?
The standard answer to this question would be to say that we need to improve infrastructure for data collection and processing. That should happen anyway, but there are other issues to be addressed. We need to improve teaching and training in various aspects of seismology. We don't have enough trained manpower to address the problems that are of relevance to India. Studying the earthquakes in the Himalayas would probably be of the highest priority, in particular effects in the Gangetic plain.
What are the biggest challenges you have faced as a scientist?
My biggest challenge in the early part of my career was to find the right place to work, on topics of my interest, and be in the ambience of a community of students and researchers who shares my interest. I found it in the latter half of my career, when I moved to IISc.
I have found it quite challenging, especially in a rather male dominated field such as earth science. I think men can interact, discuss and forge collaborations very easily with their male peers. This is a general observation, and this is all the more true for field-oriented studies.
Have any striking incidents shaped your views on science in India?
I cannot recall them all, but I like to share one recent experience. I had the opportunity to visit an engineering college in Manjeri ( a semi-urban town in north Kerala) to conduct the GATE examination early this year. There I met a bunch of boys and girls who were doing a project on rocket launching from a higher altitude, with a remotely controlled communication system operating at the ground. I was told that these students had been invited to NASA for a conference for young talent. I am not sure if they made it.
I feel while promoting and recognising our top educational organisations, we should also try to give more opportunities and resources to these organisations, which seem less privileged. The image of those students, so excited about their project made me think, with a sense of guilt, about the imbalances in our educational system.
Personalise your news feed. Follow trending topics