Watch: How scientists at UK university 'created' a black hole in a bath tub
Scientists at University of Nottingham took a bath tub with a hole in the middle and pumped 2000 litres of water into it to create the swirling effect of a black hole.
science
Updated: Sep 06, 2017 13:02 IST
Hindustan Times, New Delhi
What do you do when you can't travel to the centre of a galaxy to study a black hole?
You simulate one. In a bath tub.
Scientists at the University of Nottingham in Britain created the rotational effect of a black hole with water and a specially-designed tub, the varsity said in a June press release.
The study, led by a Quantum Gravity Laboratory team in the School of Physics and Astronomy, took a 10 * 5 feet tub with a hole in the middle and pumped 2000 litres of water into it.
Then the team made small waves to simulate ripples similar to what happens in a black hole.
The impact: a swirl that imitates the vortex of a black hole.
Scientists claim this is the first time the phenomena called super-radiance, which was studied with a 3D sensor, has been demonstrated in an laboratory experiment. "That was quite a big result for us because superradiance is an effect that's been known since 1970s but no one has actually demonstrated that it exists in these rotational systems from an experimental point of view," Sam Patrick from the University of Nottingham told Reuters.
Super-radiance occurs when light waves don't pass a theoretical boundary called the 'event horizon' but instead enter the area around it and exit the other side with more energy, said
The research, Rotational Superradiant Scattering in a Vortex Flow, has been published on Nature Physics, a university press release said.
A black hole is a region in space where the pulling force of gravity is so strong that even light cannot escape its grip, which makes them hard to study along with their position deep within galaxies.
There may be as many as 100 million black holes in the Milky Way galaxy, according to scientists.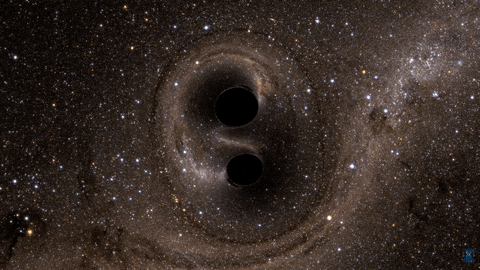 (With inputs from agencies)
Thank you for subscribing to our daily newsletter.