Taking fourth-generation contraceptives? Just know, it's risky
Women using a newer version of the contraceptive has around a four times increased risk of venous thrombo-embolism (VTE) as compared to women who did not take the pill.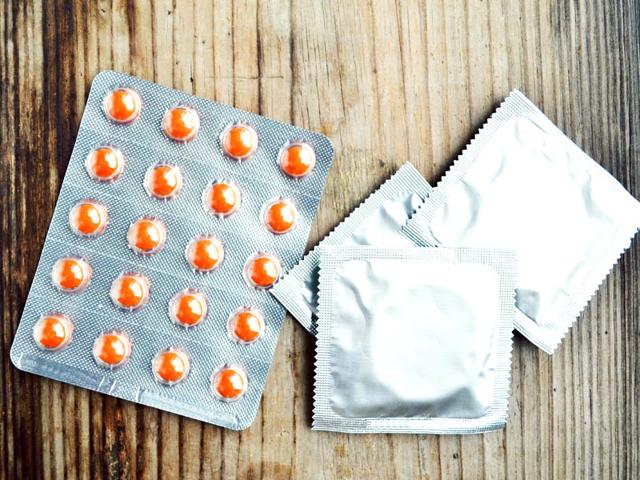 Updated on May 27, 2015 06:33 PM IST
The broadest study of its kind on Wednesday backed estimates that newer kinds of contraceptive pills carry a higher risk of dangerous blood clots. But it also confirmed past advice that the risk is very low in real terms and there was no immediate worry for women who take these pills.

The probe, published in the BMJ, compared oral contraceptives containing a synthetic version of the hormone progestogen with earlier versions of the pill. The so-called third-generation pill, introduced in the 1990s, and the fourth generation, approved in the last decade, are designed to skirt side-effects of older types of the contraceptive.

In 2013, Europe's drugs watchdog carried out a safety review after France's medicines agency found the newer pills were linked to a small risk of serious blood clot called venous thrombo-embolism (VTE). The new study widens the statistical net, trawling through two large British prescription databases to take into account pill dosage, body fat, smoking and other factors which affect risk.

Compared with women not using oral contraceptives, women using older pills had about two and a half times increased risk of VTE, it found. Women using a newer version of the contraceptive had around a four times increased risk of VTE compared to women who did not take the pill. Risks for women using newer pills were around 1.5 to 1.8 times higher than for women using older pills.
But in absolute terms, the risk was very low. There were six extra VTE cases per year per 10,000 women using the newer levonorgestrel and norgestimate pills. This rose to 14 extra cases per 10,000 users of desogestrel and cyproterone.

The results concur with a French investigation in 2013 and a Danish study in 2011.

Women taking the later-generation contraceptives "should not stop using them, but should consult their doctor and review their current type of pill at their next appointment if there are any concerns," said the researchers, led by Yana Vinogradova at the University of Nottingham.

After carrying out its own review, the European Medicines Agency (EMA) said in 2013 that the benefits of all types of contraceptive pill 'continue to outweigh risks.'

"There is no reason for women who have been using (contraceptive pills) without any problem to stop taking them," it said.


The EMA also reiterated advice to doctors to make regular assessments about the risk of blood clots to any patient taking contraceptive pills.

Close Story
Personalise your news feed. Follow trending topics