Try these 4 interesting sex positions to climax easily
Updated on Nov 26, 2018 10:36 AM IST
It might interest you to know that an orgasm lasts for about 10 seconds in a man and for about double the time in a woman. Here are four positions you could try with your partner so climaxing is pretty much a cakewalk for your lady.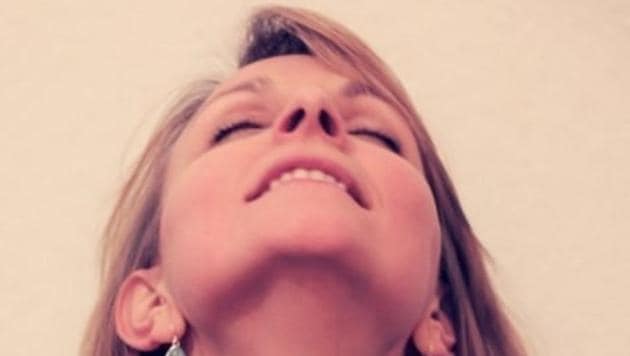 As a woman if climaxing during intercourse with your partner is fairly easy, then you're a very lucky woman, indeed. For the majority of the 'fair sex' population, it isn't particularly an easy task to feel this ecstatic emotion, whether or not the sex position is a right one.
On the other hand, for men, an orgasm is related with ejaculation, which is seldom a problem for them. The number of men who have psychological difficulties with sex or are unable to ejaculate into their partner (delayed ejaculation) is far less as most men have no problem climaxing during an intercourse. The best and most probable reason for this being that the penis is the pleasure-provider which (obviously) gets a lot of stimulation during intercourse.
The clitoris is the pleasure zone for women and biologically speaking the centre of the action. As you must be aware, the clitoris is the part of the body (vagina) would have turned into a penis had the foetus developed into a baby boy in the uterus.
Speaking of climaxing (an orgasm) at the end of a lovemaking session with your partner, here are a few positions you could try:
The free-as-air position
The woman genuinely feels weightless in this position and it's easier for both partners to touch the clitoris. With the man lying on his back, the woman faces him and lowers herself for the penetration to happen. It's a great bonding position too for both partners during their lovemaking.
•The Coital Adjusted Technique aka CAT
A face-to-face position, the man 'rides' higher than he would in the missionary position.
In the position he doesn't go all the way into the lady. Instead, the stem or root of the penis is pulled hard against the clitoris which produces great sensations via the small but important organ.
•The Pinner position
Several women have found this position to be the easiest for them to 'come' in. In this, the male partner penetrates the female from the back, while the woman can touch herself (the clitoris) during the penetration.
•Spoons
The only position that needs you to lie on your side and attempt an orgasm, spoons provide freer access to either partner to touch the clitoris to help the woman come faster. Best part is that neither of you has to bear the other person's weight.
It might interest you to know that an orgasm lasts for about 10 seconds in a man and for about double the time in a woman.
So here it is! Have a healthy session, you guys! Watch this space for more.