Boxing national camp to begin with a smaller group
Published on Jan 17, 2023 11:26 PM IST
Unlike in the past, India's new High Performance Director Bernard Dunne wants focus to remain on a small group in a busy year building up to the Paris Olympics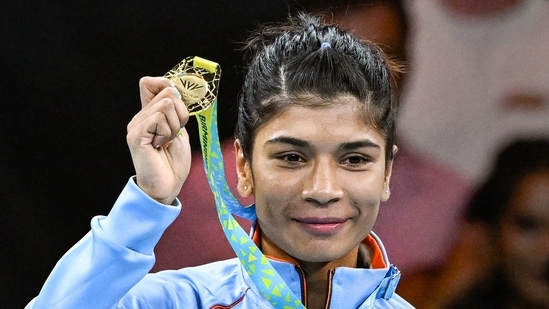 The elite national camp for boxing has been approved with significant reduction in the number of boxers, in keeping with new High Performance Director Bernard Dunne's wish to work with a smaller group for focussed training building up to the Paris Olympics.
The camp, which starts at NIS Patiala from January 20 and will run till March 31, will have 41 men and 36 women boxers. In a busy year with world championships and Asian Games – it is also the Paris Olympics qualifiers – the Irishman has his eyes set on the boxers he would want to prepare for the two major events.
It is learnt that Dunne is not keen on having selection trials for major events and will look to pick his team based on performances of the boxers in events leading up to the world championships. The Strandja Memorial tournament in February will thus become an important stop. The women's world championships will be held in Delhi from March 15 while the men's worlds will take place in Uzbekistan from May 1.
The Boxing Federation of India (BFI), despite its reservations on Dunne's proposal for a smaller group, has agreed. Earlier, all four medallists from the national championships would be called up resulting in more than 50 boxers each for the men's and women's camps. This time, only in a few weight categories have four boxers made the cut, especially in divisions where a top boxer had missed the nationals due to some reason. In most weight categories, three boxers have been chosen, while in some divisions only the gold and silver medallists at the nationals have made it.
"He (Dunne) wants a very focused approach with not much time remaining for the world championships and then the Paris Olympics qualifier. The numbers are likely to be pruned further at a later stage," a BFI official said.
In seven Olympic weight categories for men, 23 boxers have made the cut. In 51kg, Commonwealth Games champion Amit Panghal and Deepak Bhoria – he missed the nationals due to injury – are included besides the new national champion Bishwamitra Chongtham and silver medallist Zoram Muana. In six Olympic divisions for women, only 18 have been named. CWG champion Nitu Ghanghas, who was unwell and could not take part in the state trials, also found a place in 48kg. She hopes to move to the Olympic weight category (50kg) that already has world champion Nikhat Zareen.