Uneasy build-up for India's wrestlers ahead of season opener
Jan 31, 2023 09:38 PM IST
In the absence of top stars, India's young and upcoming wrestlers have their chance to shine as wrestling season begins in Zagreb.
In an ideal world, the likes of Bajrang Punia, Ravi Dahiya, and Vinesh Phogat would have been in Croatia, hitting the mat for the season-opening Zagreb ranking series. These, however, are far from ideal times for Indian wrestling. The unprecedented protests from the country's top wrestlers have not only led to the Wrestling Federation of India (WFI) president stepping aside, but it has also meant that none of the protesting wrestlers were in any form or shape to compete in Zagreb.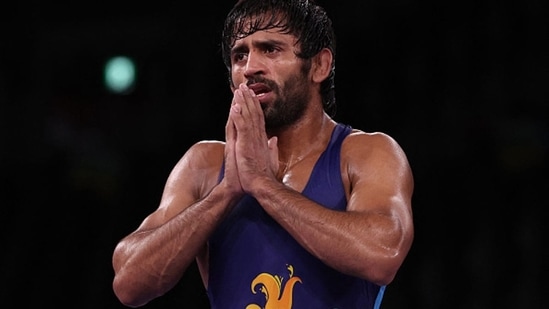 This, inadvertently, puts the spotlight on the second rung that will be eager to make an impression on the international stage. It won't be an easy ride though considering the level of competition as well as the tense build-up to the tournament.
"It won't be easy, for sure. We didn't stop their practice for a single day but whatever goes on the outside does impact the youngsters," said Parveen Singh Dahiya, coach of young Aman Sehrawat who will represent India in the 57kg freestyle category. "Aman is a very mature wrestler and he tries to keep himself occupied with wrestling, but it is impossible to not get affected by the protests. This has not been a perfect build-up, far from it," he said.
Still only 19, Aman is increasingly seen as the next big hope in his weight class. The two-time defending national champion became the first Indian to win gold at the U-23 world championships last year, and coaches at the famed Chhatrasal Stadium — where he trains — believe that by the time the next Olympic cycle commences, the shy grappler from Haryana's Birohar village will be physically and technically ready to stake his claim.
"Our wrestlers haven't had any international competition in a while. Most haven't competed since the Commonwealth Games. So, it would have been a great opportunity for everyone to start their season, but I am sure every youngster views it as a stage to shine in the absence of big names," the coach added.
While Aman couldn't make the team for last year's World Championships after going down to Rahul Aware in the trials, the man who did eventually steamroll Aware to walk away with a Worlds berth — Pankaj Malik — will be India's flagbearer in the 61kg division. Already 26, time may be running out for Pankaj who finds himself sandwiched between two of Indian wrestling's biggest stars, Ravi Dahiya (57kg) and Bajrang (65kg).
"Cutting weight is not an option for him, and if he has to challenge someone like Bajrang, he needs to grab every chance he gets. In that sense, this ranking series is huge for him," Pankaj's coach Jaiveer said.
Pankaj ended the year with a comfortable gold at the Nationals, and with no Ravi in the fray in Zagreb — who had entered in the non-Olympic 61kg division — the Indian Air Force sergeant may finally have his chance to soar.
"He has trained really hard, despite the disturbances," Jaiveer said, referring to the wrestlers' protest. "Pankaj, like most wrestlers, was shocked and stunned to see Bajrang, Vinesh and the rest holding that press conference. Mentally, not ideal but technically, we have left no stone unturned to make this opportunity count."
Veteran coach Kuldeep Singh concurs that the unavailability of seasoned wrestlers is a blessing in disguise for young hopefuls. "Having said that, I am not expecting a big haul in Zagreb. These youngsters never stopped training, but one can only guess their state of mind given the ongoing fracas. It would have certainly dented their morale," Singh added.
Visa woes
Meanwhile, there will be no Indian representation in the freestyle 65kg, 74kg, and 86kg classes as the visa for Sujeet, Sagar Jaglan, and Vicky respectively could not be processed on time. Even the ones who could board the flight were asked to rush to the airport on Monday evening where their tickets and visa were waiting.
The team is expected to land in Zagreb on Tuesday evening, while competition in freestyle and women's divisions begins on Wednesday.