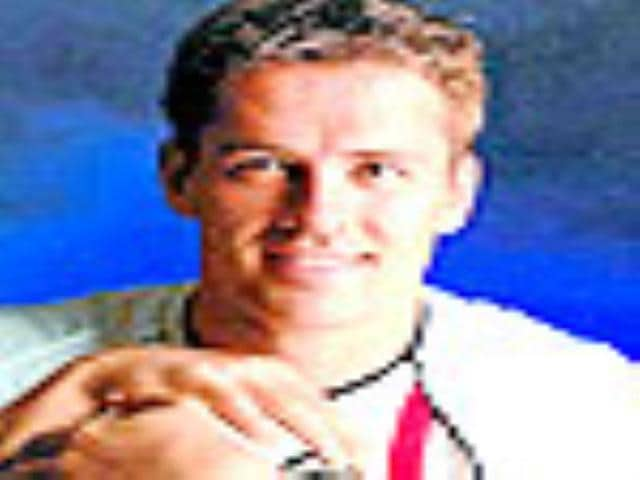 Wembley will inspire England: Owen
The striker says the new ground will prove to be a vital weapon as the club looks to rescue its lacklustre qualifying campaign.
UPDATED ON JUL 20, 2007 12:58 PM IST
Michael Owen believes the new Wembley Stadium will help inspire England grab a place in the Euro 2008 finals.
The striker, gently feeling his way back after an injury-plagued 12 months, said the new ground will prove to be a vital weapon as Steve McClaren's side look to rescue their lacklustre qualifying campaign.
England currently sit in fourth place in Group D, three points shy of a qualification berth after a defeat in Croatia and uninspiring draws with Israel and Macedonia.
Asked whether England would make it to the finals in Austria and Switzerland next year, Owen insisted, "I'm confident. We've got a new stadium and it feels great, (you feel) almost invincible before you go out there, it's fantastic when you get all the supporters behind you.
"We've got four teams to play at home and none of them will find it easy taking points off us. If we win our home games I'm sure we'll be there."
"Obviously we had a tricky few games and didn't get the results we wanted."
Of England's five remaining games in their group, only Russia are to be faced away from Wembley.
That match appears set to take place on an artificial pitch after the Russian authorities pencilled in the October 17 clash for Torpedo Moscow's 84,000-seat Luzhniki Stadium.
Owen is sure his teammates will be able to cope with the unusual conditions, but has voiced concerns over his increased personal risk of injury.
"I hope my knee holds up to an artificial pitch," he told Sky Sports News.
"Most people that have done their knee in the past say stay away from them. We use artificial pitches and everyone is used to them, it's just if you get tackled and hit the ground funny it might hurt a bit."
Close