Latest from anti malaria drug
Malaria killed more than 620,000 people in 2020 and sickened 241 million, mainly children under 5 in Africa. The World Health Organization is rolling out the first authorized malaria vaccine for children, but it is about 30% effective and requires four doses.


Published on Nov 01, 2022 04:53 PM IST
Some frogs, salamanders and other amphibians eat hundreds of mosquito eggs each day. Mosquitoes are a vector for malaria. Scientists wondered, could the crash in amphibians have influenced the rise in malaria cases?


Published on Sep 22, 2022 02:01 PM IST
Are you or your loved one suffering from malaria? Here are some of the guidelines that are helpful for malaria patients


Updated on Sep 11, 2022 02:30 PM IST
Scientists in Oxford, UK, say trials for a new malaria vaccine show it could have a "major impact." They hope to start producing doses by 2023.


Published on Sep 09, 2022 09:29 PM IST
Ahead of World Malaria Day 2022, check out this list of 3 kitchen or home remedies to fight malaria, as revealed by fitness expert


Updated on Apr 25, 2022 09:33 AM IST
World Malaria Day 2022: The mosquito-borne parasitic infection, can cause severe symptoms in expecting mothers, including severe anemia, respiratory distress and infant mortality.


Published on Apr 22, 2022 07:15 PM IST
The researchers have believed that the bacterium is capable of sensing and responding to threats in its environment, such as lowered oxygen levels, oxidative stress and acidic pH, which are our body's natural ways of fighting disease.


Published on Mar 27, 2022 08:48 AM IST
"Several doctors are using hydroxychloroquine as self-medication to prevent Covid-19. Barman too took it," said Nirmal Kumar Hazarika, Pratiksha Hospital's medical superintendent.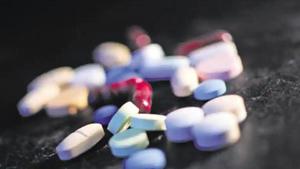 Updated on Mar 30, 2020 11:48 PM IST