Latest from ashwani kumar
The two officers will oversee the functioning of the civic body until a process to redraw the Capital's municipal wards is completed and elections held to the house of councillors for the reunified MCD, which was split into three in 2012.

Introspection is an often abused word in Indian politics and has come to signify little, but the Congress must engage in just that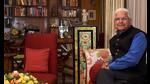 In a fresh setback for Congress in the midst of the election cycle, former Union minister Ashwani Kumar on Tuesday ended his 46-year-long association with the party.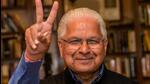 "Considering the particular vulnerabilities of Punjab, an aggressive vaccination drive and adequate supply of oxygen for the seriously ill patients is a compelling need of the state," Ashwani Kumar wrote in a letter to PM Modi.