Latest from banking fraud
After founding FTX in 2019, Bankman-Fried rode a boom in the value of Bitcoin and other digital assets to attain an estimated $26 billion net worth. The exchange collapsed in November amid a flurry of customer withdrawals over concerns the exchange was commingling assets with Alameda.

Published on Feb 23, 2023 10:43 PM IST
Reuters | | Posted by Singh Rahul Sunilkumar
The records showed that ₹44,000 were withdrawn from the account of account of the victim, a resident of MDC, Chandigarh, in three different instalments from Kanpur and Agra.

Updated on Jan 18, 2023 04:33 AM IST
The accused convinced the man that his daughter would get a permanent work permit after receiving permanent resident status in the US.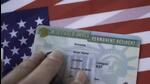 Updated on Sep 16, 2022 10:02 PM IST
By
Vijay Kumar Yadav
, Mumbai
As per the case registered by the CBI on February 7, ABG Shipyard has been booked for causing wrongful loss of ₹22,842 crore to a consortium of banks led by ICICI Bank and comprising IDBI, State Bank of India and others.

Updated on Feb 14, 2022 02:51 AM IST
Using a sample SMS, India's cybersecurity agency elaborated how the "malicious actors" are tricking banking customers into clicking on phishing websites to carry out fraudulent transactions.

Published on Aug 11, 2021 02:47 PM IST