Latest from banking system
Like the previous two Union Budgets, the Union Budget 2023-24 will also be delivered in paperless form whose preparation commenced on October 10, 2022.

Published on Jan 30, 2023 11:16 PM IST
Israel's banking system is highly concentrated and run by a handful of banks, with the two largest controlling more than half the assets in the sector.

Published on Dec 25, 2022 10:16 PM IST
Reuters | | Posted by Singh Rahul Sunilkumar
The article has been authored by Kalpana Ajayan, regional head and Ajit Agarwal, lead, strategic partnerships & policy, Women's World Banking, South Asia.


Published on Nov 25, 2022 01:47 PM IST
Union minister Piyush Goyal said the IBC has brought about a marked shift in attitudes of lenders and borrowers, acting as an effective deterrent against unscrupulous borrowers and imparted banks the tool to follow due diligence and confidence about recovery.

Published on Nov 25, 2021 08:52 PM IST
The banking regulator said access codes were given to "problematic accounts" to ensure "restricted visibility", and these accounts could be accessed only by 25 of the bank's 800 employees.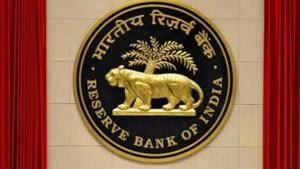 Updated on Nov 20, 2019 05:26 AM IST
Hindustan Times, Mumbai |
By
Kanchan Chaudhari
, Mumbai