Latest from cow vigilante
Senior police officers said they have got some leads about the identity of the suspects and searches are being conducted in Delhi and neighbouring Haryana to nab them.


Published on Apr 14, 2022 06:08 AM IST
While the victim was identified as one Raja Ram, three of those injured were Muslims, police said.


Published on Apr 13, 2022 03:41 AM IST
According to police officers aware of the matter, yje suspects, allegedly fleeing with seven cows, fired at the vigilantes chasing them in three SUVs.

Published on Apr 10, 2022 05:23 AM IST
The 128-page report cited various cases of lynching in the state and recommended the immediate enactment of a law as per recommendations made by the Supreme Court in 2018.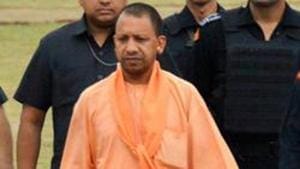 Published on Jul 11, 2019 11:47 PM IST
The incident happened at 8pm on Wednesday on the western outskirts of Bhabua in southwest Bihar when at least 100 vigilantes chased the truck on motorcycles alleging the driver was transporting beef and cow skin in his truck.

Updated on Jul 05, 2019 12:47 PM IST