The AQI was a mild improvement from Monday's 434 – with both recordings being the highest in two months, since air pollution first reached crisis levels due to smoke from farm fires and calm winds that are typical of pre-winter months.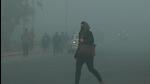 Updated on Jan 11, 2023 06:11 AM IST
Here are today's top news, analysis, and opinion. Know all about the latest news and other news updates from Hindustan Times.

Published on Jan 10, 2023 04:57 PM IST
Reportedly, these tourists were from New York and were traveling to Agra, presumably to visit the Taj Mahal. Those injured were identified as Louis, 58, Andria,56, Carla, 60, Katie, 22, Rohanda, 52, and Paul, 53.


Published on Jan 10, 2023 03:21 PM IST
Forecast for Tuesday shows dense fog is likely to continue, while Wednesday will see moderate to dense fog over the Capital. Met officials say the fog intensity will reduce after Wednesday, owing to a western disturbance impacting the region.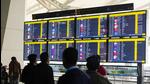 Updated on Jan 10, 2023 04:40 AM IST
India Meteorological Department officials said the Palam observatory, near the Indira Gandhi International (IGI) Airport, recorded visibility levels below 1,000 metres from 8.30 pm on Sunday to 4.30 pm on Monday.

Published on Jan 09, 2023 10:22 PM IST