A bench of justices VG Arun and CS Sudha dismissed a petition filed by the woman's father, P Joseph, alleging that the 26-year-old Jyotsna Joseph married Shejin, a Communist Party of India (Marxist) youth wing leader, under pressure in an apparent case of "love jihad".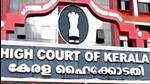 Kerala 'love jihad' case: The father had said he lacked faith in Kerala Police and wanted an agency from outside the state, like the Central Bureau of Investigation (CBI) to investigate.

Polling for the 70-member Uttarakhand legislative assembly will be held on February 14 and the votes will be counted on March 10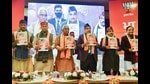 Home Minister Anil Vij likes to term it as a law against love-jihad, it aims to stop forced religious conversions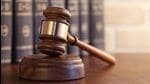 By January 2021, after a complaint by the woman, the man was the second person in Madhya Pradesh to be booked under the Madhya Pradesh Freedom of Religion Act, 2021.