Latest from mandi gobindgarh
The children, a seven-year-old boy and a five-year-old girl, were handed over to the Dera Bassi police, who took them to hospital and intimated the district child protection officer under the Child Welfare Committee, Mohali

Updated on Apr 13, 2023 01:51 AM IST
Spaces will be created for an activity room for children at Ludhiana's Shimlapuri police station. It will be painted in pleasing colours with cartoon characters. Toys and books will also be available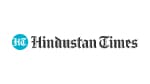 Updated on Jul 26, 2020 10:38 PM IST
'CTY'S BANE' Built to benefit commuters, elevated road on National Highway-44 has turned out to be a nuisance as commuting on slip roads has become dangerous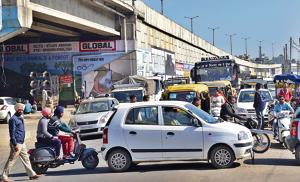 Updated on Feb 19, 2020 11:07 PM IST
Hindustan Times, Chandigarh |
, Khanna
Mohit Khanna
The VB spokesperson said ASI Onkar Singh was arrested on the complaint of Raju, a truck driver

Published on Jan 21, 2020 12:44 AM IST
The students of Regional Institute of Management and Technology (RIMT), Mandi Gobindgarh, went on rampage on the campus on Wednesday night protesting against the death of 18-year-old Nepalese boy Hemant Kumar. Blaming university authorities for Hemant's death, the protesters smashed windowpanes and air conditioners in the hostels, administrative block and several departments.

Published on Nov 28, 2019 11:55 PM IST
This is the third time in the past week that the AQI has entered the "very poor category", with the worst being recorded at 356 on the day after Diwali.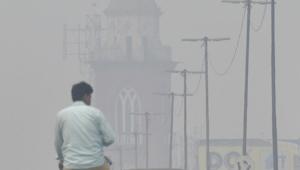 Updated on Nov 03, 2019 11:13 PM IST
Hindustan Times, Ludhiana |
, Ludhiana
HT Correspondent
Particulate matter (PM) 2.5 and PM10 level in Ludhiana, Jalandhar, Amritsar and Patiala was recorded above 500, the highest which is to be recorded.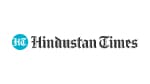 Published on Oct 28, 2019 10:47 PM IST
An official, requesting anonymity, said the accused was arrested on the orders of DGGI additional director general Gurusharan Singh, following the pan India searches conducted by the DGGI and Directorate of Revenue Intelligence (DRI) about a month ago.

Updated on Oct 19, 2019 12:04 AM IST
The accused told the police that after escaping from jail, he kept on changing his location, but was arrested while stealing a bike.

Updated on Sep 09, 2019 10:44 PM IST
Hindustan Times, Chandigarh |
, Ludhiana
HT Correspondent
Senior superintendent of police Mandeep Singh Sidhu said the bank provided a special merchant ID, biometric machine and ATMs kits to the accused to open accounts.

Updated on Aug 20, 2019 10:35 AM IST
Police said Shalini was standing on a stool in the balcony to remove bulbs when she lost her balance and fell off the balcony.

Updated on Apr 14, 2019 08:32 PM IST
Till date, the Punjab Pollution Control Board (PPCB) has recorded 894 cases of stubble burning against 2,200 cases during the corresponding period last year.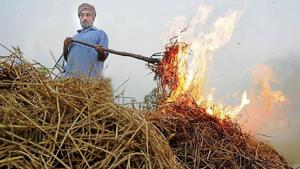 Updated on Oct 17, 2018 09:29 AM IST