Latest from quarantine centre
Quarantining anyone in contact with those tested positive for coronavirus has been a pillar of China's strict "zero-Covid" policy. The quarantine centers include field hospitals, converted stadiums and exhibition centers that have been criticized for overcrowding, poor sanitation and spoiled food.


Updated on Sep 11, 2022 06:54 PM IST
The lady constable had got a job in the state police force on compassionate grounds following the death of her husband while on duty at Palamu.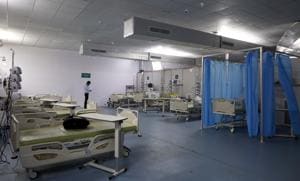 Updated on Aug 26, 2020 12:08 AM IST
BJP state spokesperson Kunal Sarangi took up the matter with Jamshedpur deputy commisioner Ravishankar Shukla as the video went viral.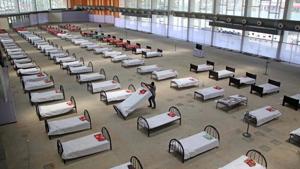 Updated on Jul 15, 2020 09:23 PM IST
The surge came even as the state government continued to curb movement of people in 11 districts by imposing weekend shutdowns

Updated on Jun 13, 2020 09:10 PM IST
The almost six-minute-long video shows a man, identified as Rinku Singh, the cook of the quarantine facility dressed in a dhoti.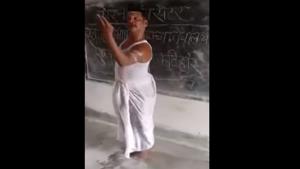 Published on Jun 08, 2020 05:32 PM IST