The explosion took place inside a private vehicle hired by security forces for their operation at the Sedow village in Shopian district, a senior defence official said.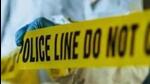 Updated on Jun 03, 2022 05:50 AM IST
The encounter comes against the backdrop of an increase in targeted attacks on civilians and security personnel in the region. On Wednesday, terrorists killed a civilian in south Kashmir's Kulgam district.

Updated on Apr 15, 2022 02:30 AM IST
The Army identified the deceased soldiers as sepoys Santosh Yadav and Chavan Romit Tanaji of 1 Rashtriya Rifles.

Updated on Feb 19, 2022 11:37 PM IST
A police spokesperson said that based on a specific input regarding the presence of terrorists in village Kilbal area of Shopian, a cordon-and-search operation was launched.

Published on Jan 23, 2022 03:06 AM IST
In Monday's encounter in Shopian, three terrorists of The Resistance Front (TRF), including the one involved in the recent killing of a street hawker, were killed, the police said.

Updated on Oct 12, 2021 11:44 AM IST