The new BJP office in Varanasi was built in about two year's time at an estimated cost of around

₹

6 crore, said a party leader.

Neeraj Kundan also lauded NSUI for winning two important posts in the recently held student union's election at Kashi Vidyapeeth.
The BSP's strength in the Uttar Pradesh lower house has effectively come down from 18 to nine after the rebellion of nine MLAs

The UP govt is discussing whether to opt for rotation or go by the Zero formula, where fresh reservation of panchayats would be ordered without factoring in their categorisation in previous elections.

Priyanka Gandhi Vadra is a formidable campaigner. In speech, she can be firmly soft and softly firm, deftly using her charisma to connect with the audience.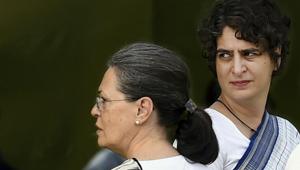 Hindustan Times, New Delhi |
By
Vinod Sharma