Latest from vijay gokhale
With the emphasis on pre-emptive action, India has signalled that it will no longer accept loss of lives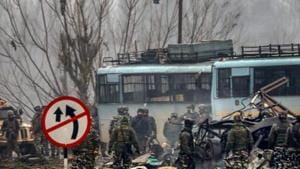 Published on Feb 13, 2020 07:37 PM IST
Speaking to reporters ahead of taking the charge, Harsh Vardhan Shringla said all efforts should be dedicated to contributing towards the nation in the form of its security, prosperity through external engagements.

Updated on Jan 29, 2020 11:27 AM IST
New Delhi |
By
Press Trust of India
This year's edition of the talks, popularly known as the 2+2 dialogue, assume additional significance as they come months after India, Australia, Japan and the US decided to upgrade their interactions in the "Quadrilateral" format to the ministerial level in September.

Updated on Dec 04, 2019 12:49 AM IST
The summit was held amid the strain in the bilateral relationship because of China's strong support to Pakistan on the Kashmir issue over the past few weeks

Updated on Oct 12, 2019 04:18 PM IST
Hindustan Times, New Delhi |
By
HT Correspondent
PM Modi and Chinese President Xi Jinping held one-on-one talks on Saturday, followed up by delegation discussions at the Fisherman's Cove, a luxury beachside resort overlooking the Bay of Bengal.

Updated on Oct 12, 2019 01:28 PM IST