Destination weddings are on the rise. Here's how it can be cheaper than a regular wedding
Feb 23, 2018 10:12 AM IST
Mauritius has turned out to be the most popular destination wedding location. And while it may seem expensive, research suggests it can be less costly than an average wedding. Find out why.
Indians love big, fat weddings. And nowadays, destination weddings. According to a report published by Kuoni, a tourism company, there is an increase of 14% in the business from 2016 to 2017. The study revealed the most predominant travel trends and added statistics regarding overseas weddings.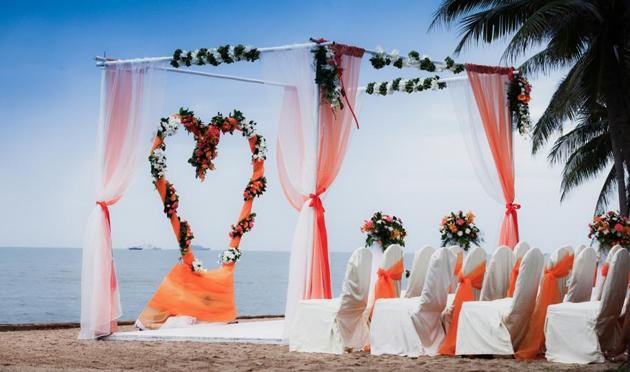 As per the report, people are choosing warm climates for the ceremonies, with Mauritius coming out as the most popular destination wedding location. While it may seem that the whole hoopla would cost a bomb, overseas weddings turned out to be exorbitantly less costly, according to The Independent.
It quoted Kuoni on the average spend on a destination wedding to be Rs 7 lakh. The amount was a lot less than the average wedding cost of roughly Rs 26 lakh, as reported by hitched.co.uk, last year. The difference can be correlated to the number of guests at the wedding and the reduced party size.
Follow @htlifeandstyle for more