Here's how to choose a travel bag that can keep up with your adventures
Indo Asian News Service, New Delhi |
Indo Asian News Service
Jun 03, 2018 10:38 AM IST
The right shape and ample storage space with different compartments is essential in a travel backpack. Keep these tips in mind while selecting one.
When you're on a road trip or getting lost in the culture of a new country, the last thing you want is for your luggage to slow you down. Picking the right bag will make sure your spirit is not interrrupted. Sridhar Thirunakara, founder and CEO, Arctic Fox, and Srikanth Thirunakara, Director of Outshiny, suggest tips to keep in mind while choosing travel bags.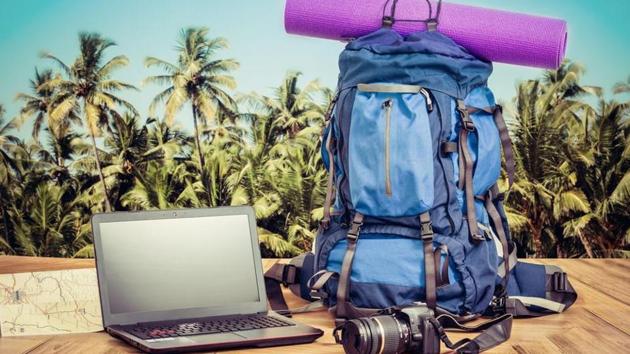 * An old-fashioned backpack has a front pocket for quick access and then a king-sized empty space for whatever you want to keep in it. For some people, that's enough, but most of us prefer a little more orderliness. So, one should choose a bag with helpful storage slots and pockets which works best in every situation. A highly variant storage scheme compromises pockets and spaces of all shapes and sizes which are favourable.
* When it comes to carrying a bag, lumbar-shaped makes backpacks more comfortable as it is more comfortable, and it shares weight more evenly and are fashionably up to date. It allows a more natural arch which takes care of back pain issues. Moreover, this type of pack fabricates a small space between your back and the bag, allowing air to move through and help keep you slightly cool while lugging your bag around.
* Buy a sleek yet spacious, durable carry-on bag/backpack, with complex organisers so that you don't have to carry more than one travel bag. A good bag must have multiple compartments. This way, you can segregate your belongings and makes them easily accessible.
* Your pack does not need to be 100% waterproof but semi-waterproof so that everything doesn't get wet in a mizzle. The material should be thick but lightweight.
Follow @htlifeandstyle for more