27-year-old man travels in flight for the first time, netizens love his moment of joy
Feb 01, 2023 10:26 AM IST
The 27-year-old man took to Twitter to share about taking a flight for the first time.
Happiness is often hidden in the simplest of things. And, Twitter is now in love with one such moment shared by a man on the microblogging site. The man tweeted an image to show his first ever flight at the age of 27. Chances are, his moment of joy will leave you smiling too.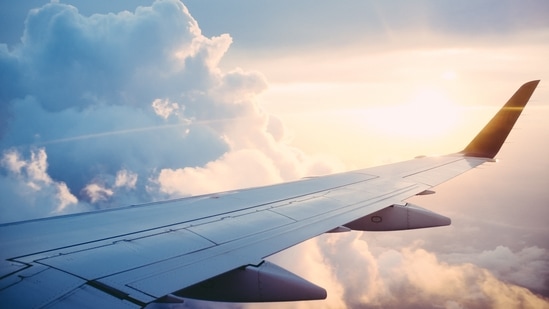 Twitter user Hemanth shared an image that shows holding his boarding pass while sitting inside the flight. "This is the first time I'm travelling in flight and I'm 27yrs old. Small W in my life, feeling so happy!" he tweeted while posting the image. He also added two emoticons. One of them is a face holding back tears emoji and the other one is a heart emoticon.
Take a look at the tweet:
The tweet was shared three days ago. Since being posted, the post has received more than 1.9 million views and the numbers are only increasing. Additionally, the post has accumulated several likes and comments.
Here's how Twitter users reacted:
"There is always a first. May this journey bring loads of success and happiness. Good luck," posted a Twitter user. "I don't know you, just felt good seeing this," commented another. "Enjoy your moments bro," expressed a third. "I was 25 and was the first one to fly in my family. Remember my whole family talked with pride about that. Small steps towards larger success. Cheers Bro," shared a fourth. "Wow!! When you get what you want, be it small or big, it is a wonderful feeling and a moment to cherish for the rest of your life, and it will only 100x amplify when you work sincerely toward it," wrote a fifth.