Twitter user asks Anand Mahindra 'why not an Indian son-in-law', his reply wins hearts
Updated on Nov 27, 2022 12:58 PM IST
The Twitter user asked Anand Mahindra 'why not an Indian son-in-law' while reacting to his post about croissant.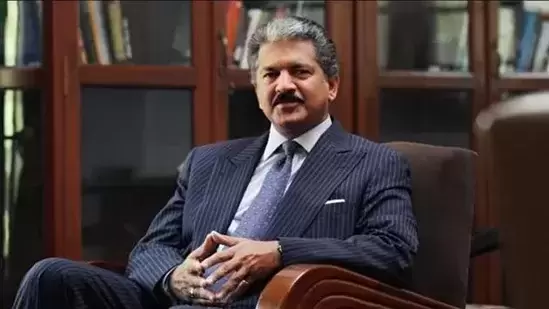 Business tycoon Anand Mahindra is an avid Twitter user and often takes the time to answer various questions that people ask him on the micro-blogging site. Often his witty reactions leave people amused and win their hearts. Just like his recent reply to a Twitter user asking about his son-in-law.
It all started with a funny post that he shared on Twitter. "Well, at least my French son-in-law agrees that the Croissant is an effective remedy for all sorts of aches and pains….And we Indians have mastered abbreviated software programming language. So why not?," he wrote. Alongside, he also posted an image that shows the hilarious pronunciations of croissant. While reacting to the post, a Twitter user asked, "None of my business But why not an Indian son-in-law?"
Anand Mahindra replied to this question in a way that has wowed people. "Because that's none of my business either. My daughters, on their own, chose their life partners. And I'm proud of them for that," he tweeted.
Take a look at the posts:
The reply, since being shared, has accumulated over 10,000 likes. It has further been retweeted nearly 500 times. People posted various comments while reacting to Anand Mahindra's reply.
"Sometimes I wonder how people ask such personal questions to people whom they don't know at all just because it's social media!," wrote a Twitter user. "Never indulge in any one's personal/family matters," shared another. "Well said @anandmahindra. It shouldn't be anyone's business," expressed a third.