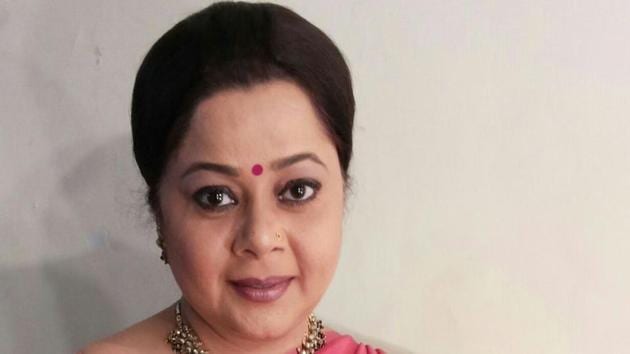 Actor Yamini Singh makes comeback on TV after 8 years
An alumna of Chandigarh's MCM DAV College, actor Yamini Singh, 46, terms her two-decade-long journey in entertainment industry 'fantastic and enriching'
UPDATED ON OCT 29, 2017 01:43 PM IST
Actor Yamini Singh, who left Chandigarh for Bollywood in 1992, is making a comeback with TV thriller and romantic drama Haasil on Sony TV on Monday. In a conversation, Yamini traces the journey so far and shares her love for City Beautiful while talking about her new show and the character she plays in it. Excerpts:
It's been 25 years since you joined the industry. How has it been?
I feel blessed to be a part of such a fantastic industry. I'm the happiest when I'm in front of the camera. Portraying different characters makes me feel complete. It makes me compassionate and allows me to have a better understanding of human nature.
How different is the TV industry from Bollywood?
Frankly, I see no difference on a TV show set or a film set. We have to work equally hard. There is a lot of discipline and focus required. The small screen is equally big.
Tell us about your role in Haasil.
Haasil has come at a good time. I'm making a comeback after eight years. My last major show was 'Mere Ghar Aayi Ek Nanhi Pari' on Colors. Rupali, the character I play in Haasil, is a single mother of two children. She is strong like a tigress when she has to protect her children from the world but like a child when with her children. She loves her children equally, but is a little more inclined towards Anchal, the protagonist. That's not only because she is a girl but also since she is the first born.
How's it shooting with a new team?
The experience has been fantastic. The team includes actors Zayed Khan and Vatsal Seth. We have lots of fun during shoots.
You have studied in Chandigarh. What are your best memories of the city?
I've been a part of Chandigarh since 1977 when my grandfather built his house in Sector 36. I have so many memories of City Beautiful. It has a positive vibe. MCM DAV College for Women groomed me in all aspects.
Any advice for newcomers?
Newcomers come well prepared. They are confident and aware about their talent and abilities. But I'd say work with passion and don't run after fame or money. There's no shortcut. Only hard work will take you to the top.
Close