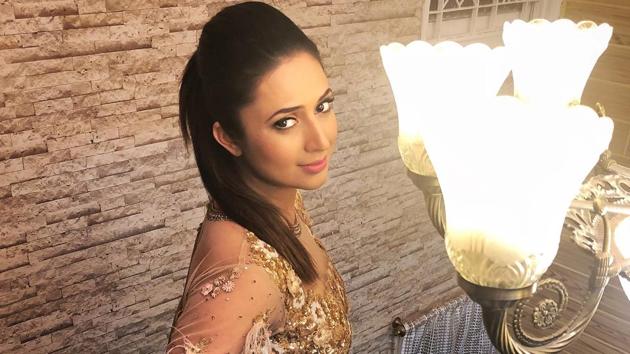 Divyanka Tripathi on work-life balance: I have very little time and more responsibilities to handle
TV actor Divyanka Tripathi Dahiya talks about juggling responsibilities and balancing personal and professional life.
UPDATED ON MAR 10, 2018 04:47 PM IST
TV actor Divyanka Tripathi Dahiya is a role model for women around the country who want to balance their professional and personal lives. She often shares pictures of herself walking the red carpet or enjoying a family day on social media. However, the actor, seen in Ye Hai Mohabbatein, feels that it takes a lot of effort to keep everything in place.
"I have very little time and more responsibilities to handle [after marriage]. My personal and professional commitments are no less important than each other, so time management is of utter importance. Playing the protagonist in a daily soap on TV, I'm laden with responsibilities and I give it my undivided hundred," says Divyanka, who married actor Vivek Dahiya in 2016.
Divyanka shares that she makes sure to give her family as much attention as she gives to her work.
"Any marriage doesn't run on its own. It needs constant polishing for smooth functioning. So, I keep my partner and my family aware that they are my priority. My mind is constantly scheduling and re-scheduling things according to my shoot and my spouse. I plan in advance for holidays so that we all get to spend quality time together. We keep the communication channels open so that there's little space for confusions," she adds.
Does she wish to give any tips to women, who aspire to strike work-life balance? "Making efforts is the key. On one hand, my work needs my personal touch so that it doesn't become mechanical. And on the other hand, I have to stay alert towards marital mechanics to keep its tenderness intact. Work like you are married to it and stay happily married by working on it," she signs off.
Follow @htshowbiz for more

Close