Mother's Day: Manasi Joshi Roy says being a mom is the best job in the world
Hindustan Times |
, New Delhi
Nivriti Rijhsinghani
May 13, 2017 02:57 PM IST
Actor Manasi Joshi Roy, who recently returned to television after 10 years, talks about motherhood and how her life revolves around her daughter.
Actor Manasi Joshi Roy took a sabbatical from TV for 10 years, and she made the most of this time by spending it with her daughter Kiara. Manasi says that the two are more like friends, who binge watch television shows together.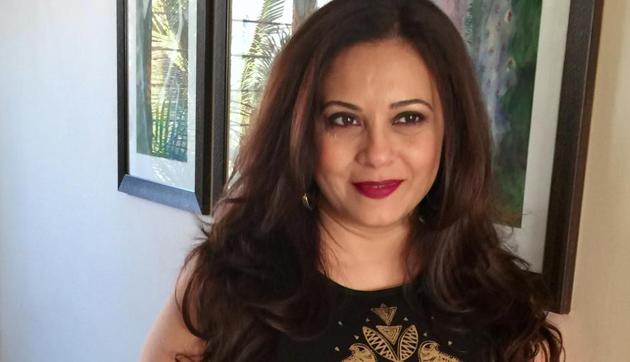 "Motherhood changed my life 365 degrees, and the day my daughter was born, it was the best thing that happened to me. Being a mom is the best job in the world," says Manasi, who plays the role of a mother in the show, Dhai Kilo Prem.
Excerpts from interview:
How do you think motherhood has transformed you?
Giving birth to Kiara literally changed me. They say that you will always have your heart beating outside you, that's so true. Whenever I used to read such things, I would always think they are cheesy quotes but once you have a child, only then can you know what it really means. I can say that being a mother is the best job in the world.
How is your relationship with your daughter?
Kiara and I are very close to each other, and especially now that she is a teenager, this is of prime importance to me that she considers me a confidante and a friend. She can share anything with me and talk about anything. I hope I can continue being this confidante because teenagers, as they grow up, have a rebellious phase, which I haven't encountered yet with Kiara. At the moment, we are in the phase where Kiara and I love spending time with each other. We love to go shopping. We share our common interest in reading and sit down to binge watch television.
Once she grows up, what would you want your daughter to become?
I have a very simple dream for my child. I want her to have a charmed life and be happy in whatever she does. If she's happy, nothing else matters then.
Has Kiara watched your shows that you have done in the past?
Yes, but she was a baby then. When I was doing shows ten years back, she was rather small, about five, and she is going to be 15 now. Now she watches everything with a new perspective and she is watching it as a critic. She enjoys watching my shows as a proud child. She keeps telling me 'Mumma, I am very proud of you and you are doing a good job.' It is a wonderful feeling now to have this grown up little person seeing me and evaluating my work.
Talking of your mother, what's her essence in your life?
My mom holds an image of a strong, independent woman who has always managed the home and her work beautifully. I remember, even as kids, we never felt that our mom was not around when we needed her, since she used to work in a bank. We had a great support system at home and she made sure this system was always in place. Every time we had a holiday, we would have a fantastic time and had fun things to do. We kind of grew up in that kind of environment where she was a a working mother and a hands-on mom. That is what I hope I have become today.
Follow @htshowbiz for more